The story behind The Fact of a Body
Alexandria Marzano-Lesnevich tells the story behind her book The Fact of a Body.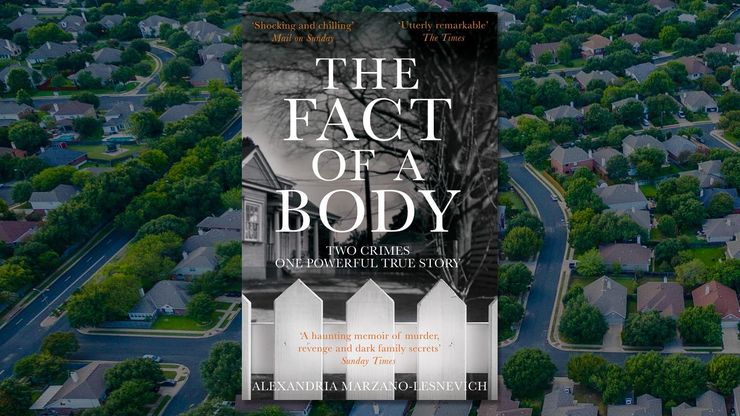 Alexandria Marzano-Lesnevich tells the story behind her book The Fact of a Body.
One of my clearest childhood memories isn't of the sort you'd expect. Not an exciting vacation, the day a younger sibling came home from the hospital, the day I finally rode a bike. But this: the day I understood that the country I loved sometimes killed its own people. The day I learned about the death penalty.
I was eight years old and standing on an airport tarmac in the Caribbean with my family at the end of a long holiday, the sun glinting off the planes and into my eyes. My twin brother told a joke—and the electric chair was the punchline.
I didn't know what he meant at first. But then something in my mind shifted—and I did.
What I felt was horror. I remember the way the sunlight seemed even brighter suddenly, and time seemed to slow. I felt slightly ill. I felt angry. And I knew—absolutely knew—that the death penalty was wrong.
The beginnings of a young lawyer, then: I read the law books I found on my parents' (who are both lawyers) shelves. In college, I studied philosophy and sociology, thinking they would help me understand both ideas and people. I practiced hard for the law school test, and it paid off—I got into Harvard Law School. All so I could fight the death penalty.
Then I was finally faced with my first alleged murderer—a convicted pedophile who'd strangled a six-year-old boy. I watched as, on tape, he described what he'd done.
I watched, and listened-- and time shifted. I couldn't breathe. I could feel a hand over my mouth. I was still watching the murderer—but my body was off somewhere else, somewhere in the past.
I wanted the man to die.
That's where this book began. With having to solve a mystery. Not the mystery in a murder—though I uncovered many mysteries in the murder, and The Fact of a Body is a murder mystery of a sort—but the mystery inside me. The mystery of what facts—what evidence—my body held.
Alexandria Marzano-Lesnevich