International bestseller Jane Harper moves to Pan Macmillan for her next novel
Pan Macmillan are thrilled to announce that they will be publishing Jane Harper's next novel, Exiles in spring 2023.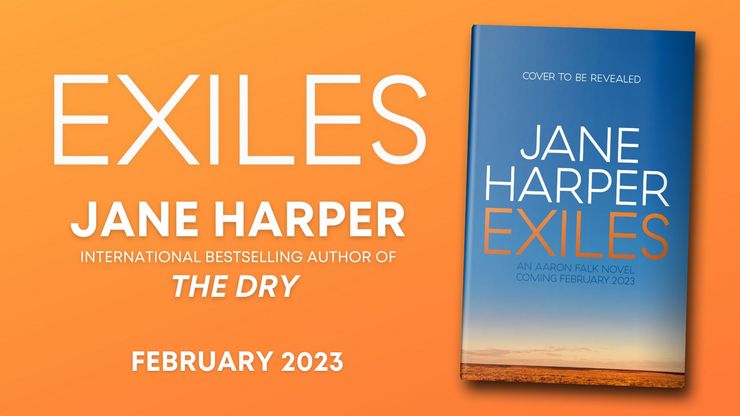 Pan Macmillan announced today that it will be publishing Exiles, the next novel by the internationally bestselling author Jane Harper.
Exiles sees the return of Aaron Falk as he investigates what happened to a mother who disappeared at a festival and the devastation wrought on her family. The Dry, the first Falk novel, is now a major film starring Eric Bana and was followed by Force of Nature. Jane Harper has since written two standalone novels: The Lost Man and the recent Richard and Judy pick The Survivors.
Pan Macmillan UK will publish Exiles in hardback in spring 2023 with the paperback to follow in autumn 2023. The book will be published internationally by Pan Macmillan in Australia and Flatiron in the US, Harper's long-standing publishers. 
Publishing Director of Fiction, Vicki Mellor says:
'I have long admired Jane and am beyond thrilled to be working with her to bring Aaron Falk back to readers with this exceptional new novel. Exiles is astounding, heart pounding and brilliantly constructed and clearly demonstrates Jane's talent with its clever and insightful exploration of both characters and setting. Jane will become one of our lead brand authors and we can't wait bring this publication to readers alongside our international colleagues.'
Publisher, Lucy Hale, adds:
'We at Pan are hugely excited to be publishing Jane alongside our sister companies in the US and Australia, where she has enjoyed huge bestselling success. I have loved and admired Jane's writing since I first picked up The Dry. Jane brings something unique in her taut and intense storytelling, and her vivid portrayals of people living in quietly extraordinary Australian settings. Traveling to Australia is going to be hard for most of us for a long time, but visiting Jane's Australia in the pages of the new novel will be a fine alternative.'
Jane Harper comments: 
'I've loved writing Exiles and I'm thrilled that it will be published by Pan Macmillan. Aaron Falk has always been a very special character for me, so it was a lot of fun to revisit him in this latest mystery and take him to a part of Australia that I've always been drawn to. I'm so excited to see Exiles brought to readers through the great team at Pan Macmillan.'
Gordon Wise of literary agency Curtis Brown, adds: 
'Jane rapidly became an established writer of superbly atmospheric crime novels with her outstanding debut The Dry, which many point towards as the foundation stone for the genre of "outback noir". Her hallmark interplay between the presence of a distinctive environment, characters with a past and a seemingly unsolvable crime is reunited in Exiles with the very welcome return of Aaron Falk to take this story to its surprising conclusion.'