Meet Lucinda Riley's 'Seven Sisters'
Lucinda Riley's guide to the sisters at the heart of her bestselling series.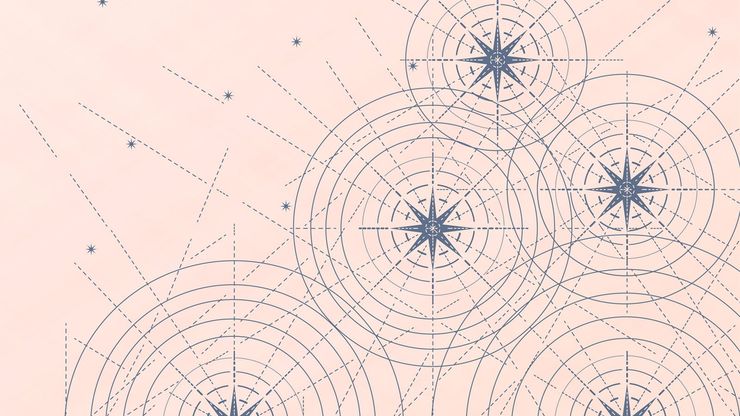 Lucinda Riley introduces the characters at the heart of her bestselling Seven Sisters series. The highly anticipated sixth book in the series, The Sun Sister, follows the story of Electra D'Aplièse from Manhattan to the plains of Africa as she learns about her heritage and discovers what is really worth fighting for.
When I first had the idea of writing a series of books based on the Seven Sisters of the Pleiades, I had no idea where it would lead me. I was very attracted to the fact that each one of the mythological sisters was, according to their legends, a unique and strong female. I wanted to celebrate the achievements of women, especially in the past, where so often their contribution to making our world the place it is today has been overshadowed by the documented achievements of men.
But of course, we all need love; not necessarily in the traditional form of marriage and children, but I believe it to be the life source without which we humans wither and die. The Seven Sisters series unashamedly celebrates the endless search for love, and explores the devastating consequences when it is lost to us.
I hope you enjoy getting to know the seven sisters in this series, each of them different and remarkable in their own way. Just like in life, you're bound to identify with a particular sister more than the others, but that's the part of the fun. And some sisters might even surprise you . . .
Here is a quick guide to the sisters whose stories I have written so far.


Maia – The First Sister
'I knew that my 'gift' of beauty had helped to bring about the most painful moment of my life, simply because I was too naive at the time to understand the power it wielded. So now, I hid it away, which meant hiding myself.'
The eldest of the adoptive sisters, Maia, with her shiny, brown hair, perfect skin and huge expressive eyes, known as the beauty of the family. Deeply affected by events in her early adulthood, she has withdrawn from the world to protect her damaged heart. But, with her extraordinary grasp of languages, Maia's attachment to home hinders her potential, until she discovers the clue left to her by the sisters' late adoptive father, Pa Salt. Maia's defences must come down if she is to discover her connection to Brazilian beauty Izabela Bonifacio, and finds love in the passionate city of Rio de Janeiro.
In this video, Lucinda explains how she was inspired to write The Seven Sisters series and how she realised Brazil was key to Maia's story.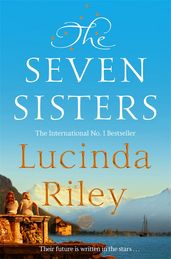 Ally – The Storm Sister
'I'm very practical by nature, and I suppose that's partly why my sisters have always looked to me as the "leader" of our little band. But that doesn't mean to say I don't have respect for what I don't know or understand.'

Ally inherited her love of sailing from Pa Salt, and possesses all the presence of mind and fearlessness required for rough seas. However, when Ally suffers the greatest loss of her life, she must summon every ounce of strength to carry on with her life. Equipped with her clues of a small model frog and a set of coordinates, Ally heads to Norway to discover what ties her to an unknown singer from the past, called Anna Landvic.
Here, Lucinda tells us about her research in Norway and more about Ally's story.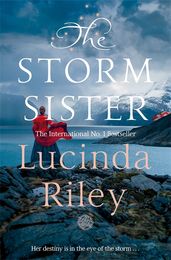 Star – The Shadow Sister
'Apparently, I was the peacemaker. Well, if staying silent meant peace reigned, then maybe that was me.'
Always overshadowed by her outspoken sister CeCe, Star's outwardly timid nature belies an inner courage. Behind the silence, she hides a passion for books, cooking and gardening, the last of which was a hobby she shared with Pa Salt. It is his parting letter that sends Star to an antiquarian bookshop, which leads her to uncover the diaries of Flora MacNichol, friend and neighbour to Beatrix Potter. But Star can only discover her connection to these women if she is willing to strike out on her own.
When writing The Shadow Sister, Lucinda was inspired by her own country and its rich literary heritage. Here she explains more.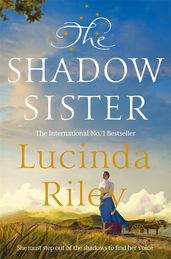 CeCe – The Pearl Sister
'I'd learnt the hard way that you could never own anyone. But just maybe, I could belong to both myself and a culture that defined me . . . I had people in my corner who understood, because they were like me too. My . . . kantri-men. Family.'
With her amber-flecked eyes and skin the colour of dark butterscotch, CeCe's appearance speaks to her diverse heritage. Outwardly forthright and a little insensitive at times, CeCe is perhaps the most complex sister as, behind this front, she carries deep insecurities about her worth and her place in the world. An aspiring artist, her inability to express herself also impedes her from fulfilling her promise. With few ties left, CeCe follows Pa Salt's coordinates to the Red Centre of Australia, where she must unravel the mystery of Kitty McBride if she is to find a true sense of belonging.
Here, Lucinda visits Thailand and Australia as she explains how she researched CeCe's story.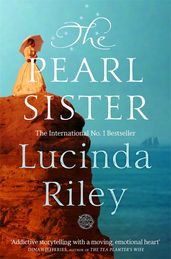 Tiggy – The Moon Sister
'Being in nature made me feel alive, made my senses sharpen and soar, as if I was rising above the earth and becoming part of the universe. Here at Kinnaird, I knew that the inner part of me that I hid from the world could blossom and grow…'
Often called 'a snowflake' by her sisters, Tiggy feels more at ease caring for animals rather than in the company of humans. She withdraws to the isolation of the Kinnaird Estate in the Scottish Highlands to nurse her deer, wildcats, and other animals back to health. Although she studied to be a zoologist, she has a deep spirituality and a sixth sense that she has learned to hide from others.
When she meets Chilly, the ancient gypsy who lives on the estate, he sees her dark hair and brown doe-like eyes and recognises a fellow gitana – a Spanish gypsy – and tells her that it was foretold long ago that he would be the one to send her back home to Granada in Spain . . . Tiggy is told the story of her ancestor Lucía Albaicín, the greatest flamenco dancer of her generation, and she slowly gathers the confidence to embrace her sixth sense and her talent for healing.
In this video Lucinda Riley visits the highlands of Scotland and the city of Granada in Spain, and explains more about Tiggy's story.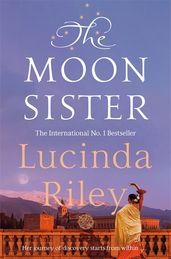 Electra – The Sun Sister
'Now Pa was gone, we were just a bunch of disparate women who had been thrown together as kids, but were now going our separate ways. I took some breaths and tried to do as all my therapists had told me to, which was to analyse why I'd gotten so angry. And for a change, I thought I knew the reason: Ally had told me that all my sisters were happy – they had found lives with people who loved them…
And here was I, as usual the odd one out. Since Pa had died, I'd managed to find nothing except a new and more reliable dealer. Even though I was by far the most financially successful sister… what was the point when I hadn't a clue what else I wanted to do?'
The youngest of the D'Aplièse sisters, Electra, known for her fiery temper, has always been outspoken and a rebel. Now one of the world's most successful supermodels, she is living in New York, away from her sisters, and is struggling to cope with both the death of Pa Salt and the break up of a relationship. Turning further to drugs and alcohol, she then, she receives a mysterious letter from a woman claiming to be her biological grandmother and her life takes an unexpected turn…
As she learns about her heritage in Kenya, she is inspired by the life of Cecily Huntley-Morgan, a New York socialite who finds herself thrown into Kenya's decadent 'Happy Valley' set during the Second World War. At a crossroads in her life, Electra knows she must face up to her addictions. It is only when she opens her heart to people who truly care about her that she discovers where her
passions lie and what is truly worth fighting for . . .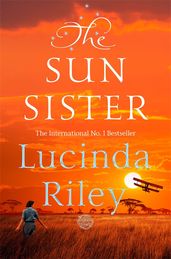 Find out more about Lucinda Riley and the Seven Sisters series on her website.