Your favourite out of this world books
This month we wanted to hear your favourite books that transported you to another world. We had trouble choosing from so many brilliant recommendations, but whether you want to be transported back in time, around the globe or to fictional worlds, we think our list covers everything!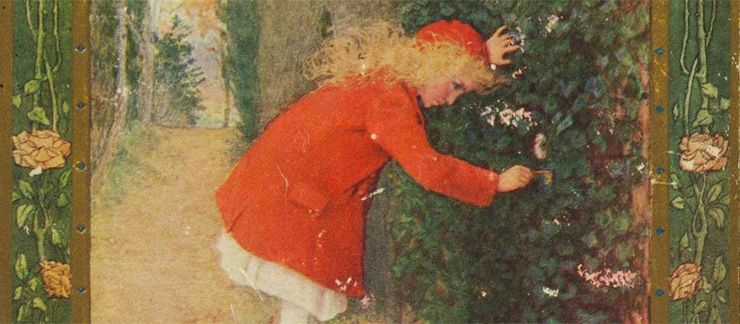 This month we wanted to hear your favourite books that transported you to another world. We had trouble choosing from so many brilliant recommendations, but whether you want to be transported back in time, around the globe or to fictional worlds, we think our list covers everything!

A Divided Inheritance by Deborah Swift
Recommended by @millizilli

The past comes alive in Deborah Swift's A Divided Inheritance. London 1609. Elspet Leviston's greatest ambition is to continue the success of her father Nathaniel's lace business. But her dreams are thrown into turmoil with the arrival of her mysterious cousin Zachary Deane - who has his own designs on Leviston's Lace.

Zachary is a dedicated swordsman with a secret past that seems to invite trouble. So Nathaniel sends him on a Grand Tour, away from the distractions of Jacobean London. Elspet believes herself to be free of her hot-headed relative but when Nathaniel dies her fortunes change dramatically. She is forced to leave her beloved home and go in search of Zachary - determined to claim back from him the inheritance that is rightfully hers.

Under the searing Spanish sun, Elspet and Zachary become locked in a battle of wills. But these are dangerous times and they are soon embroiled in the roar and sweep of something far more threatening, sending them both on an unexpected journey of discovery which finally unlocks the true meaning of family . . .


​The Remains of the Day by Kazuo Ishiguro
Suggested by @AhraniLogan

In 1956, Stevens, a long-serving butler at Darlington Hall, decides to take a motoring trip through the West Country. The six-day excursion becomes a journey into the past of Stevens and England, a past that takes in fascism, two world wars and an unrealised love between the butler and his housekeeper. Ishiguro's dazzling novel is a sad and humorous love story, a meditation on the condition of modern man, and an elegy for England at a time of acute change


Alexander (Vol.1) by Valerio Massimo Manfredi
Recommended by @LucyHine, Sales & Marketing Manager

This is a wonderful evocation of the far-off and fascinating civilisation of ancient Greece, revealed in vibrant tones and scholarly detail.

Mesmeric beauty, consuming desires, an insatiable hunger. Then premature death. This is the story of a boy, born to a great king - Philip of Macedon - and his sensuous queen, Olympias. It tells of the stern discipline of Philip and the wild passions of Olympias, and how, together, they formed Alexander, a young man of immense, unfathomable potential, capable of subjugating the known world to his power, and thought of by his contemporaries as a god. Alexander's swift ascent to manhood, as a protege of Aristotle and close friend of Ptolemy and Hephiaston, and the start of his great adventure to conquer the civilised world is recounted in this awe-inspiring novel.

The Eyre Affair by Jasper Fforde
Suggested by @JanetEmson

Welcome to a surreal version of Great Britain, circa 1985, where time travel is routine, cloning is a reality (dodos are the resurrected pet of choice), and literature is taken very, very seriously. England is a virtual police state where an aunt can get lost (literally) in a Wordsworth poem, militant Baconians heckle performances of Hamlet, and forging Byronic verse is a punishable offense. All this is business as usual for Thursday Next, renowned Special Operative in literary detection, until someone begins kidnapping characters from works of literature. When Jane Eyre is plucked from the pages of Brontë's novel, Thursday must track down the villain and enter the novel herself to avert a heinous act of literary homicide.
 
The Immortal Life of Henrietta Lacks by Rebecca Skloot
Suggested by @FergusEdmondson, Marketing Manager
Her name was Henrietta Lacks, but scientists know her as HeLa. Born a poor black tobacco farmer, her cancer cells - taken without her knowledge - became a multimillion-dollar industry and one of the most important tools in medicine. Yet Henrietta's family did not learn of her 'immortality' until more than twenty years after her death, with devastating consequences . . . Balancing the beauty and drama of scientific discovery with dark questions about who owns the stuff our bodies are made of, The Immortal Life of Henrietta Lacks takes readers on an extra ordinary journey, from Henrietta's small, dying hometown of Clover, Virginia, to stark white laboratories filled with HeLa cells and East Baltimore today, where her children and grandchildren live and struggle with the legacy of her cells. 
The Secret Garden by Frances Hodgeson Burnett
Recommended by @h_igoe
The Secret Garden is a classic that has been enjoyed by children and adults alike since it was first published in 1909. The book tells the story of Mary Lennox, a spoiled, solitary child raised in India but sent to live in her uncle's manor in Yorkshire after her parents' death. She is left to herself by her uncle, Mr Craven, who travels often to escape the memory of his deceased wife. The only person who has time for Mary is her chambermaid, Martha. It is Martha who tells Mary about Mrs. Craven's walled garden, which has been closed and locked since her death. Mary becomes intrigued by the prospect of the forgotten garden, and her quest to find out the garden's secrets leads her to discover other secrets hidden in the manor. These discoveries combined with the unlikely friendships she makes along the way help Mary come out of her shell and find new fascination with the world around her.
Southern Cross The Dog by Bill Cheng
Suggested by @Naomi_Bacon, Digital Publicist
When the Great Flood of 1927 devastates Mississippi, eight-year-old Robert Chatham loses everything.
Robert's adventures in the brooding swamplands – from hard labour to imprisonment to thwarted love – are full of courage, danger and heartbreak. This is story of how a small, hurt boy becomes a tough, young man: forced to choose between the lure of the future and the claims of his past.
Set against one of the great American landscapes, Southern Cross the Dog is a mesmerizing and savagely beautiful novel. It marks the arrival of Bill Cheng as a writer of astonishing gifts.
Tender Morsels by Margo Lanagan
Suggested by @HealthPsyAlly
In her inspired re-working of the fairy-tale Snow White and Rose Red, Margo Lanagan has created characters that are vivid, passionate, flawed and fiercely devoted to their hearts' desires, whether these desires are good or evil. It is the story of two worlds - one real, one magical - and how, despite the safe haven her magical world offers to those who have suffered, her characters can never turn their backs on the real world, with all its beauty and brutality. Tender Morsels is an astonishing novel, fraught with the tension between love and horror, violence and tenderness, despair and hope.