Joanna Trollope moves to Pan Macmillan
We are delighted to announce that from 2016 we will become Joanna Trollope's publisher.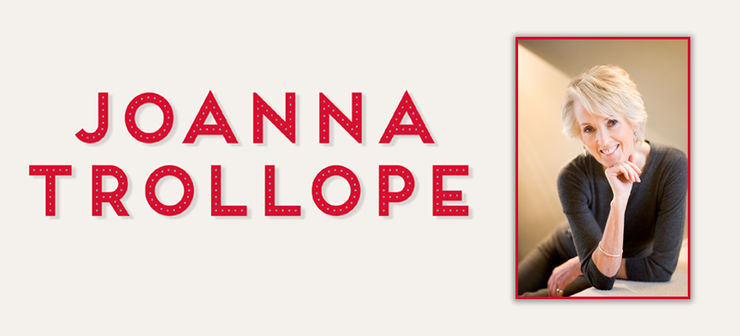 We are delighted to announce that from 2016 we will become Joanna Trollope's publisher.
Jeremy Trevathan, Publisher of the Macmillan adult division at Pan Macmillan, has brokered a contract with Jim Gill of United Agents to move Joanna Trollope's publishing to Pan Macmillan from 2016, acquiring World English rights, including audio, in her next two novels.
Maria Rejt will be Joanna's editor and publisher and the first novel will be a superlead title for Mantle in autumn 2016.  
Maria Rejt said: ''Joanna is one of the UK's pre-eminent authors and she transcends genre with the quality of her writing, the intense realism of her fiction and psychological insight into her characters' relationships. She will be a jewel in the Mantle list."
Joanna Trollope commented:  "After many wonderful years with Transworld, for which I am most grateful, I'm now looking forward to a new chapter. I've watched with admiration the extraordinary flair with which Pan Macmillan and Mantle have propelled the international bestselling careers of so many authors, and am hugely looking forward to being in that company, and to getting down to work with everyone at Pan Macmillan and Mantle."
Jeremy Trevathan said: ''We are so delighted to be welcoming Joanna to the Pan Macmillan family and we look forward to working with Joanna to attract a new generation of readers whilst continuing to engage her loyal fans." 
The Money Girls, which will be published in autumn 2016, tells of four working women in London whose lives and loves are dramatically interwoven as their work, families and interests collide. It is a fantastically acute and moving picture of the practical, emotional and psychological realities for women who live and work in the fast-paced environment of a 21st century city, as well as an inspiring story of deep and lasting friendships, told with all Joanna's trademark style.   
Managing Director, Anthony Forbes Watson said: "Everyone here is very proud to welcome Joanna and her magnificent new novel to Pan Mac.  We look forward to expanding Joanna's readership and will start by building a dedicated publishing team around Joanna and her books."