Pan Macmillan acquires Harriman House
Pan Macmillan today announces the acquisition of Harriman House, one of the UK's leading publishers of finance, investing and business books.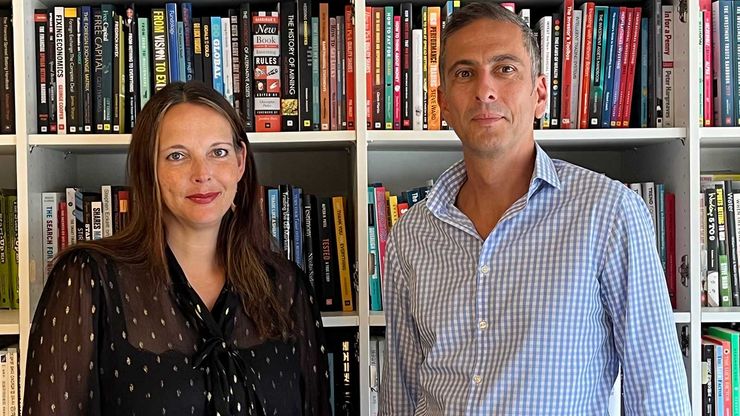 Harriman House was founded by Philip Jenks and Stephen Eckett in 1992. It will retain its name as an imprint within Pan Macmillan under the continuing leadership of Managing Director Myles Hunt. Harriman House is already represented by Macmillan in the US and in South Africa and this arrangement will now extend to other international markets, to develop and enhance Harriman House's reputation for highly successful global publishing.
"I am delighted that we have come to an agreement to acquire Harriman House. It is a terrific company, publishing with entrepreneurial flair for a dedicated business market globally. We will help expand its overseas reach further, building on its already impressive growth in the US, and I am sure we at Pan Macmillan can learn from the way Harriman House spots talent, follows trends and develops books for very specific markets and readerships. We have no plans to make any immediate changes; we admire the list and the team's expertise and market knowledge. We feel privileged to be Harriman House's new home and we look forward to supporting Myles and publishing director, Sally Tickner and the rest of the team to continue doing what they already do so well. 
Pan Macmillan is committed to expanding its non-fiction publishing. We launched Macmillan Business earlier this year and we see the acquisition of Harriman House as a significant step towards our ambition to be a leader in this area. Macmillan Business and Harriman House will remain distinct separate imprints within Pan Macmillan."
Joanna Prior, CEO of Pan Macmillan

"We are enormously excited to be joining Pan Macmillan. We have already seen significant benefits
from our partnership with Macmillan's brilliant sales and distribution operations in the UK, US and
beyond and this development is the logical next step. Credit to our team for all the hard work they
have put in over the years to get us to this position. 
Harriman House has always taken a global approach to publishing, working with the best authors wherever they are based to publish titles with genuine international sales potential. We are pleased that Pan Macmillian shares our vision and we are looking forward to growing the business with the expert backing of the Pan Macmillan team."
Myles Hunt, Managing Director of Harriman House
Photograph: Sally Tickner, Publishing Director, Harriman House and Myles Hunt, Managing Director, Harriman House