Pan Macmillan to publish Charles III: The Making of a Modern Monarch by Robert Hardman
The new book by the bestselling author and royal expert will be published on 26 October 2023.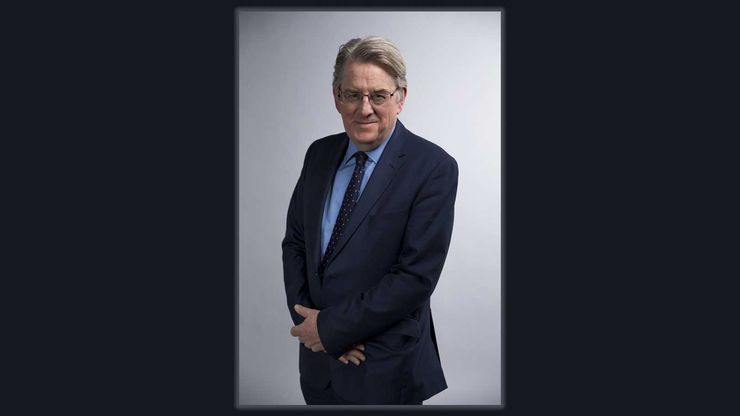 The death of Queen Elizabeth II in September 2022 was a moment of profound shock and grief for the nation. She had been a steadfast presence for seventy years but now, suddenly, the future of the monarchy rested on the shoulders of her son, then aged seventy-three.  No new monarch had spent longer preparing for such a day. Charles III faced many challenges, not least uniting a fractious nation, calls for the end of the monarchy in several realms and painful family rifts. Like the late Queen before him, he would need to modernise and adapt – but, in his case, at speed. 
Charles III: The Making of a Modern Monarch will take us behind the scenes of our new King's reign, from those very first responses to the death of his mother to the drama behind his Coronation and a remarkable number of swift but subtle changes, showing the sort of King he intends to be and how he plans to leave his mark. It will get to the heart of how the new monarchy works now as it seeks that vital element – relevance – in a secular, digital and increasingly angry world.
With exclusive access to new material, to royal events and to those who know the King – and Queen – better than anyone, this is the definitive account of a pivotal moment in the Royal Family's history. 
'Charles III is a fascinating mix – a new head of state but also a man at the heart of international public life since the era of the Beatles and Vietnam. Watching his first year in charge from the inside is riveting – both historic and dramatic.'

Robert Hardman
'I'm thrilled to be publishing Charles: The Making Of A Modern Monarch this autumn, following on from the success of Queen of Our Times. Robert Hardman writes beautifully, creating books that manage to be wonderfully readable and insightful as well as authoritative.'

Ingrid Connell, publishing director at Pan Macmillan
Robert Hardman is a renowned writer and broadcaster, specializing in monarchy and history. Over three decades he has interviewed global figures from the Duke of Edinburgh to the Prince of Wales and the Duke of Cambridge; from the Emperor of Japan to the US President, and every prime minister since John Major. He has commentated for the BBC at all the major royal occasions of recent years while writing and producing television documentaries from George III – the Genius of the Mad King to The Queen's Castle and, most recently, Prince Philip: The Royal Family Remembers.