Black and British to be published alongside BBC series
Black and British: A Forgotten History by award-winning historian and broadcaster David Olusoga to accompany the four-part BBC Two television series.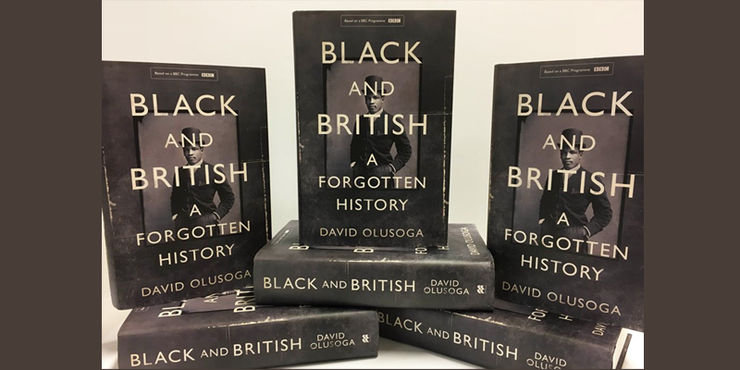 The book will be a rich and revealing exploration of the extraordinarily long relationship between the British Isles and the people of Africa. Drawing on new genetic and genealogical research, original records, expert testimony and contemporary interviews, A Black History of Britain reaches back to Roman Britain, the medieval imagination and Shakespeare's Othello.
Unflinching, confronting taboos and revealing hitherto unknown scandals, Olusoga describes how black and white Britons have been intimately entwined for centuries.
Editorial director Georgina Morley said:
'This is a hugely exciting acquisition for us. A Black History of Britain is a long overdue and vital re-examination of a shared history. David's reputation as both a historian and as a broadcaster is second to none and the prospect of working with him on this riveting project was irresistible.'
Olusoga is a British-Nigerian historian, broadcaster and award-winning filmmaker, who studied history and journalism before joining the BBC. He co-authored The Kaiser's Holocaust: Germany's Forgotten Genocide and The Colonial Roots of Nazism (Faber & Faber, 2011) and authored The World's War (Head of Zeus, 2014). He was also a contributor to OUP Oxford's The Oxford Companion to Black British History.
He added:
'To me, black history is everyone's history. It's the long, often tragic and always surprising story of Britain's relationship with Africa and her peoples, both here in Britain but also in Africa and across the Caribbean and North America, and most of it is little known. It's a major part of the story of us all.'
Black and British: A Forgotten History by David Olusoga is out now.
The first episode of the four-part BBC Two series Black And British: A Forgotten History will be on BBC Two at 9pm on Wednesday 9 November. Find out more about the BBC series here.
Listen to an audio extract: