Lizzy Gray appointed as Publisher of Bluebird
Lizzy Gray, currently Deputy Publisher at Ebury, has been appointed as Publisher of Bluebird and will join Pan Macmillan's Leadership Team.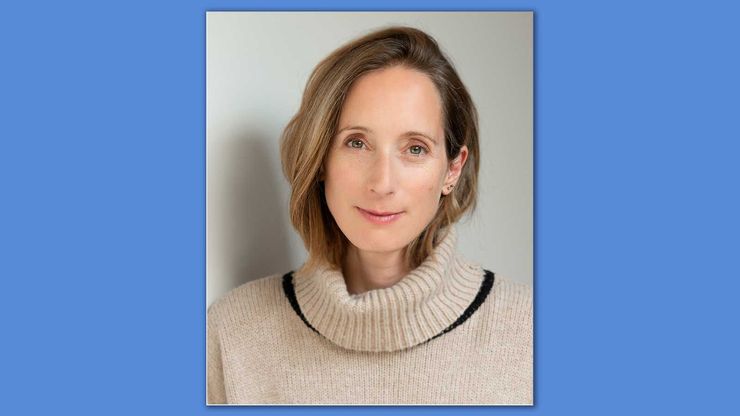 Lizzy has been at Ebury for over ten years. In that time, she has discovered and published a range of bestselling lifestyle writers. Since joining Ebury and becoming Publishing Director in 2016, Lizzy has transformed the illustrated list into a broader lifestyle offer. The Lifestyle Hub has delivered multiple breakout bestsellers including Bored of Lunch, Jane's Patisserie and The Boy, The Mole, The Fox and The Horse.
Lizzy has driven Yotam Ottolenghi's global growth, including Ottolenghi Simple with over two million copies sold, Ottolenghi Flavour, NOPI and SWEET. Alongside Ottolenghi some of her bestselling authors include Mary Berry, Rick Stein, Melissa and Jasmine Hemsley, Caroline de Maigret, Fergus Henderson, Jessie Ware, Claudia Roden, Madhur Jaffrey, and Fearne Cotton, launching Happy Place Books in partnership with Cotton. Her other recent and forthcoming high-profile titles include Julius Roberts' The Farm Table, Russell Norman's Brutto and MOB 6.
Lizzy takes up her new role at the end of November, reporting to Jeremy Trevathan.
Bluebird publishes non-fiction books with empathy at their heart. Bestselling books and brands include Kay and Kate Allinson's Pinch of Nom, Vex King's Closer to Love, Amir Levine's Attached, Mo Gawdat's Solve for Happy, and Nancy Birtwhisle, published on Bluebird's sustainability imprint One Boat. 
'I'm thrilled that Lizzy is joining Pan Macmillan to lead Bluebird into the future. She brings a fabulous combination of passion and expertise and has brilliant insights about what readers are looking for in the lifestyle and wellbeing space. It's a fast-moving, data-driven area of publishing that needs special talent-spotting skills to find the big hits and then create beautiful books for a wide audience. Lizzy has those skills in spades and will build her team and grow the Bluebird and One Boat (Bluebird's sustainability imprint) lists in exciting new ways.'

Joanna Prior, Pan Macmillan CEO
'I have loved my time at Ebury and Penguin Random House and learned a great deal from Joel, Andrew and my talented colleagues. It's been an amazing 10 years and I'm so grateful for the books and wonderful authors I've been fortunate enough to edit and publish. I will always be passionate about their work. I've admired Bluebird's record-breaking success in just 8 years since Carole brilliantly established the imprint. The opportunity to evolve Bluebird and One Boat and shape an exciting new future – and to work with Joanna Prior and Jeremy Trevathan and the incredible leadership team at Pan Macmillan – is an honour and a thrill.'

Lizzy Gray
Image credit: Jules and Bean Photography