'Believe it or not, the pandemic was entirely incidental to the plot.' Emily St. John Mandel on Station Eleven
The Sea of Tranquility writer discusses parallel existences, what she would put in the Museum of Civilization and why Station Eleven was never intended to be a pandemic novel.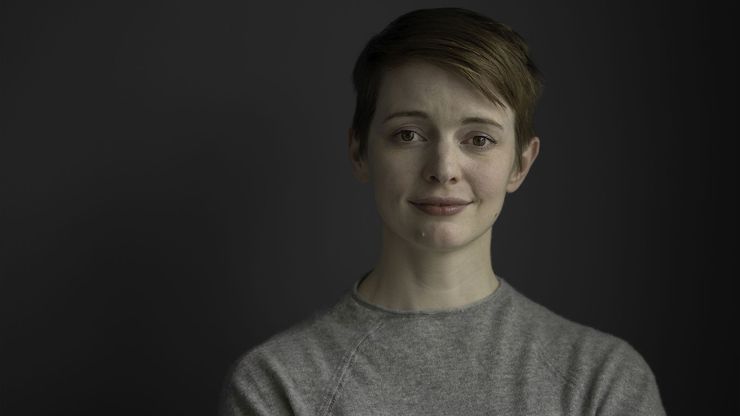 Compelling stories, elegant world-building, arresting characters and great writing have made Emily St. John Mandel a commercial and critical success. Her 2014 novel Station Eleven, which gained thousands of new readers in 2020 thanks to its eerily prescient post-pandemic dystopian setting, helped make her a phenomenon. The author of six books, her most recent is Sea of Tranquility. An exploration of time, parallel existences and multiple possibilities, the book's cast of characters includes a writer famous for a pandemic novel, caught up in a pandemic. We spoke to her about writing, art and survival. 
Don't Miss
Our guide to Emily St. John Mandel's books
Do you remember the moment you realised you wanted to be a writer?
I've been writing since I was a kid, just as a hobby. But there was a moment when I was about twenty-one when I didn't want to be a dancer anymore – I'd trained in ballet and then contemporary dance for my entire life and I realised I no longer loved it. I don't know that there was one single moment when I realised I wanted to be a writer, but there was this turning point when I decided to take it more seriously, and started writing what eventually became my first novel, Last Night in Montreal.
What do you love about writing?
You get to create your own world, and that's really fun. Writing a novel is quite difficult – it's 350 pages, it's a lot! – and there's always a sense for me of trying to solve a problem. It's like putting together a giant puzzle and just figuring out how I can make everything fit together as smoothly as possible. And there's real joy in that for me.
Is there one book you could read over and over again? 
Probably Suite Française by Irène Némirovsky. It's such a short novel but it's kind of the perfect book to me. There's such simplicity about it. It just moves so well.
Which authors do you most admire?
This is a hard one because I know a lot of them! Someone whose work I consistently admire is Zadie Smith. I absolutely love her writing. I also love David Mitchell's work – completely different genres. Those are two that come to mind, just off the top of my head. Oh, and also I think Mohsin Hamid is fantastic. 
Your novels often explore the idea of parallel existences and how our lives might have played out differently. What is it that first drew you to this theme?
I find myself thinking about a moment in Toronto when I was walking down the street and I picked up a free weekly news magazine. I read a review of a novel, I bought the novel, I became friends with the novelist, and that, through a very long sequence of events, eventually led to my entire current life, living in New York City. I've often thought that if I hadn't picked up that weekly newspaper I might still be in Canada. I might even have continued as a dancer, instead of switching to writing. So, for me, it's very easy to imagine a parallel life which is in many ways more plausible than the life that I am actually living! 
What first inspired you to write fiction about a pandemic in Station Eleven?
Believe it or not, the pandemic in Station Eleven was entirely incidental to the plot. I wanted to write fiction set in a post-technological world. But if you're going to end technology, in fiction, that means you have to end the world. So, to be honest, the pandemic was just a horribly effective way to get from point A to point B. It wasn't really my interest in the book; it wasn't the point of the novel. But I understand why Station Eleven is thought of as pandemic fiction and, of course, here we are!
Which three items would you choose to put in your own Museum of Civilization, and why?
When I was writing Station Eleven I found myself thinking about just how intensely local your world would become following a cataclysmic breakdown of society, where the internet and telecommunications go down. We take it for granted now that we can pull a magic supercomputer out of our pocket and look at the news from anywhere on Earth and just know what's going on, and have some sense of the broader world. But without technology you could so easily lose that sense and you'd definitely lose any awareness of what was happening in the world. I imagine in that circumstance, the world of one hundred kilometres away would seem impossibly far and it would be easy to forget that there was a world, almost. So I think a globe would be the single most important thing to keep.
I've always liked old documents, they're like these little records of your previous life, and that would obviously be even more heightened in a Museum of Civilisation scenario, so I think I would also keep my passports forever. I have two of them, so that's the other two items of the three. 
In both Station Eleven and Sea of Tranquility, you explore the way that art and our survival are intrinsically linked, in what ways do you think art has shaped you as a person?
I think art has profoundly shaped me as a person. It's very much shaped my choice of career, as a dancer and then as a writer. It's also just been important to my life for as long as I can remember, so I think it's probably shaped me in ways that I'm not consciously aware of, just through having been exposed to music and books for as long as I can remember.
When the TV adaptation of Station Eleven came to be, was it difficult to entrust the story to someone else?
There are two schools of thought in optioning your book for film and television. There's absolutely an approach of trying to maintain control and being intimately involved in every aspect of the process. The opposite approach is you take that cheque, you cash it, and you walk away. And I've tried both. I'm involved in an adaptation of The Glass Hotel and that has been an absolute joy. I'm so enjoying learning how to write for television and learning how to be in a writers' room. With Station Eleven, I was busy working on The Glass Hotel, I had other interests, and at that moment in my life I wasn't that interested in writing for TV. So I took the approach of just saying "OK, there's the book, you go do your thing." And I hoped it would be good. What came out of that process was something that I think was pretty spectacular. I absolutely love that show.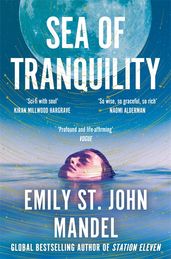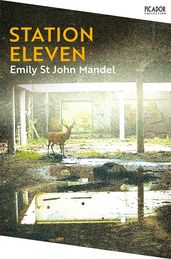 Author photograph by Sarah Shatz