Children of Blood and Bone - what we know so far
Set in a world of magic, ancient clans and giant snow leopards, Children of Blood and Bone is the brilliant debut novel by Tomi Adeyemi. Find out more about the book that is set to be the smash-hit novel of the year.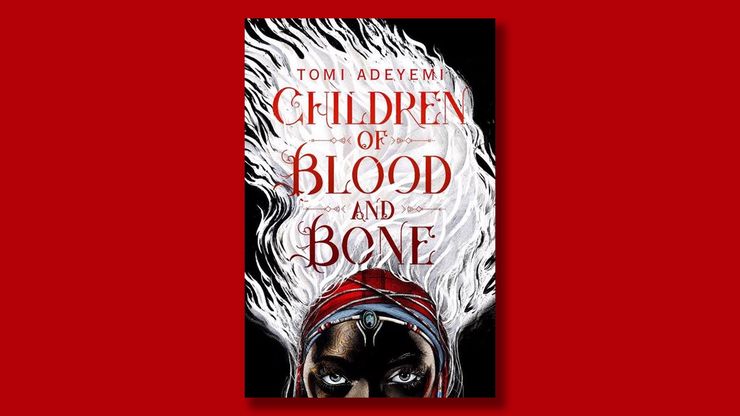 Set in a world of magic, ancient clans and giant snow leopards, Children of Blood and Bone - the debut novel by Tomi Adeyemi - is set to be the biggest YA book of 2018, and with good reason. An epic, sweeping quest fantasy and the first book in a trilogy, Children of Blood of Bone tells the story of 16-year-old Zelie, a young woman determined to bring magic back to the oppressed kingdom of Orisha. John Green is a big fan of the book, and we think you will be too. 
What is Children of Blood and Bone about?
Set in the mythical African kingdom of Orisha - a land long oppressed by its monarchy - Children of Blood and Bone charts Zelie's quest to restore magic to the land's ancient clans and overthrow oppressive King Saran. In Orisha the maji - those that have magic powers - have been treated as second class citizens for years following the massacre; a kingdom-wide genocide which wiped out magic, carried out by the king's army. Those that still do have magic hide their powers, for fear of a return from King Saran's troops. After a chance encounter leads Zelie to discover that magic is not dead - only dormant - and that she is the only one who can bring it back, she embarks on a journey to reawaken the ancient magic of the clans.
Of writing the divide between the maji and the kosidans (those born without magic), Tomi Adeyemi said in a recent interview with Refinery29: "Every obstacle in this book is based off something in the real world, because that's the other thing about fantasy. This is something that Black people are dealing with today, or as recently as 30 years ago. It's this big fantasy, but it's meant to be this glaring mirror." 
Who is Tomi Adeyemi?
 "If you don't know her name yet - you will." - Good Morning America's Robin Roberts.
24-year-old author Tomi Adeyemi is a creative writing coach based in San Diego, California and a Harvard University graduate. Tomi's 'unboxing' video of the first copy of Children of Blood and Bone (below) went viral when she posted it on Twitter. Tomi appeared on Good Morning America in the US to promote the book, where she described it as 'Black Panther, but with magic'. Read more from Tomi in these interviews with Vulture and The Guardian.
What are the clans of Orisha?
The twelve clans - and their associated maji - each harness a power of the natural world and their magical abilities are based on this element. For example: reapers are able to manipulate the boundaries between life and death, and tiders can control water. 
When is the film being released?
There is no release date yet for the film version of Children of Blood and Bone, which is being developed by Fox 2000. In the meantime, watch the official trailer for the book.