The inspiring environmental heroes helping to save our planet
The changes needed to tackle plastic pollution and the climate crisis can seem overwhelming, but we can all make a difference, no matter how big or small. These environmental heroes – experts, charities and companies fighting to save our environment – will inspire you to take action.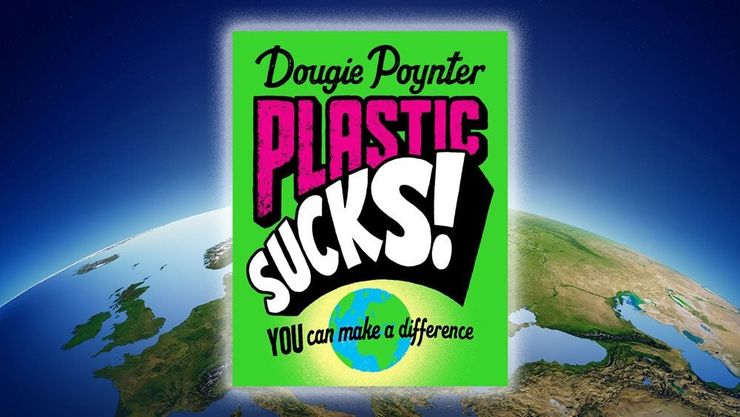 Whether coming up with an alternative to plastic water bottles or dedicating themselves to protecting wildlife around the world, these inspiring environmental pioneers are full of optimism that if we act now we can save our planet. 
Musician and keen conservationist Dougie Poynter is passionate about tackling environmental issues and inspiring and empowering young people to get involved. His book Plastic Sucks! is full of information about the history of plastic and the devastating effect it is having on our environment, plenty of top tips to reduce your plastic use, and interviews with environmental activists, experts and entrepreneurs. Here is an introduction to just some of the environmental heroes Dougie met while writing the book, find out more in Plastic Sucks! and if you want to start making a change, discover Dougie's easy plastic swaps.
CanO Water
CanO Water is a company set up by three friends, Ariel Brooker, Perry Alexander and Josh White, who came up with the idea in response to the huge amount of plastic waste they saw while travelling on their gap year. CanO Water is a simple solution to the problem of single-use plastic bottles – water in a resealable can which can be used again and again! Aluminium cans are infinitely recyclable, and so have a much smaller impact on the planet. In this video, Dougie talks to Ariel, Perry and Josh about the inspiration behind CanO Water.
Find out more about CanO Water here
Will Travers OBE
Will Travers is the President of the Born Free Foundation. His parents Virginia McKenna and Bill Travers starred in the film Born Free, which meant that Will had the amazing opportunity to spend time in Kenya as a young child, learning about the wildlife of Africa. Will's parents starred in another wildlife film, An Elephant Called Slowly, and after filming Pole Pole, the elephant calf featured, was gifted to London Zoo, despite Virginia and Bill's protestations. When Virginia and Bill visited Pole Pole in 1982 she was clearly in distress and they began campaigning to give her a better life. Sadly Pole Pole died in 1983 and Virginia, Bill and Will launched Zoo Check, a charity which would evolve into Born Free.  Thirty-five years later, Born Free is one of the best-known wildlife charities and has made huge progress in the area of animal welfare, from campaigning to ensure that every zoo in the EU must be licensed to building night-time stockades for livestock in parts of Kenya to protect them from lions and hyenas.
Learn more about the Born Free Foundation's work here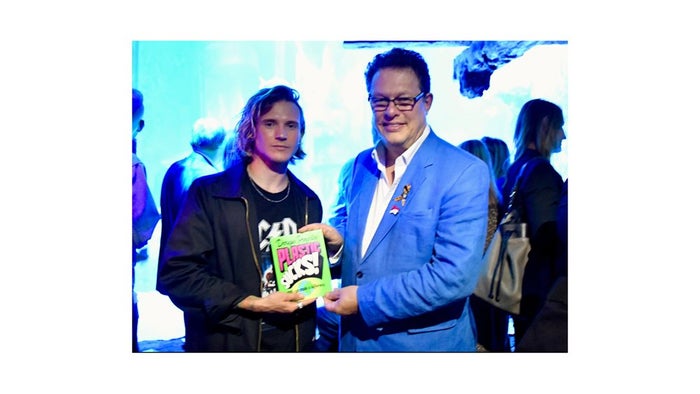 Marcus Eriksen and Anna Cummins
Anna Cummins and Marcus Eriksen founded 5 Gyres, a charity dedicated to spreading awareness of plastic pollution in the ocean. The charity is named after the five major systems of circulating ocean currents. They have run expeditions to all five gyres, studying the plastic pollution that accumulates in these circulating current systems and putting together action plans to stop this flow of plastic into our oceans. In 2008, Marcus sailed across the Pacific Ocean from LA to Hawaii with Joel Paschal on a junk raft made of plastic to raise awareness of how much plastic was polluting the oceans. Watch the trailer for the film of their experience below, and find out more about how Marcus and Anna inspired Dougie's activism in Plastic Sucks!
Find out more about the work 5 Gyres is doing here
Sea Life and Sea Life Trust
The SEA LIFE Trust is a global marine-focused charity which is dedicated to protecting marine life and habitats around the world. They are partnered with SEA LIFE aquariums across the globe and they also run animal sanctuaries, from a seal sanctuary in Cornwall to a whale sanctuary in Iceland. In this video, Andy Bool, head of the SEA LIFE Trust, and James Robson, senior curator at SEA LIFE London, tell us all about the impact that plastic has on our oceans and how we can make a difference.
Learn more about the work that the SEA LIFE Trust does here
Lyndsey Dodds, Head of Marine Policy at WWF
WWF is the world's leading conservation organisation, whose mission is to find a way for people and wildlife to thrive together. Lyndsey Dodds heads a team of experts that work on issues to do with protecting the oceans, from fishing practices to protected areas and the impact plastic is having on our marine environments. Here, Lyndsey explains what her job involves and how we can help in the fight against plastic pollution.