Sunday Times No. 1 bestselling author, Kate Mosse, to publish The Ghost Ship in July 2023
The Ghost Ship, the third novel in the bestselling series The Joubert Family Chronicles by Kate Mosse, will publish in July 2023.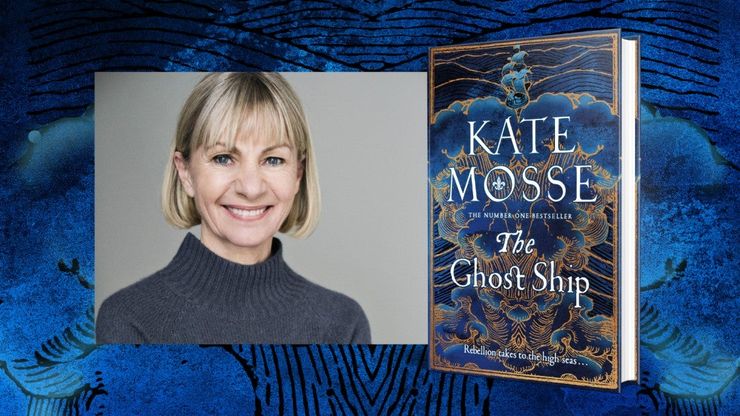 Kate Mosse's new novel, The Ghost Ship, is an epic tale of courageous women battling to survive in a man's world, of vengeance and breathtaking peril on the High Seas, of long-buried family secrets and a love story spanning three generations. The Ghost Ship is the third novel in the Number One bestselling series The Joubert Family Chronicles, following The Burning Chambers and The City of Tears.
The book will be published in hardback, audio and eBook by Mantle on 6 July 2023. Exclusive editions of the book will also be available in independent bookshops throughout the UK.
''I'm delighted that Mantle will be publishing my gender-swapping story of love and adventure at sea, inspired in part by the real-life stories of 18th century pirate duo Anne Bonny and Mary Read. The Ghost Ship has been a delight to work on from start to finish, and I hope readers will have as much fun reading it as I had researching and writing this novel.''

Kate Mosse
''I'm so looking forward to publishing The Ghost Ship. A sweeping love story, ranging from France in 1610 to Amsterdam and the Canary Islands in the 1620s, this is a thrilling novel of adventure and buccaneering, love and revenge, stolen fortunes and hidden secrets on the High Seas. Most of all, it is a tale of defiant women in a man's world.''

Maria Rejt, publisher at Mantle
The Founder of the Women's Prize for Fiction and recently launched Women's Prize for Non-Fiction, Mosse is an award-winning novelist, playwright, essayist and non-fiction writer. Her most recent non-fiction book, Warrior Queens and Quiet Revolutionaries: How Women (Also) Built the World, is now the basis for a one-woman theatre show, touring UK venues from 28 February-13 April 2023.