My other partner by Shari Low
Shari Low and Ross King, both successful writers in their own right, came up with a plan: to write a novel together. The result is Taking Hollywood, described by Jackie Collins as 'a fun romp behind the Hollywood curtain'. We caught up with Shari Low to find out how her and Ross worked as a twosome whilst living on different sides of the globe…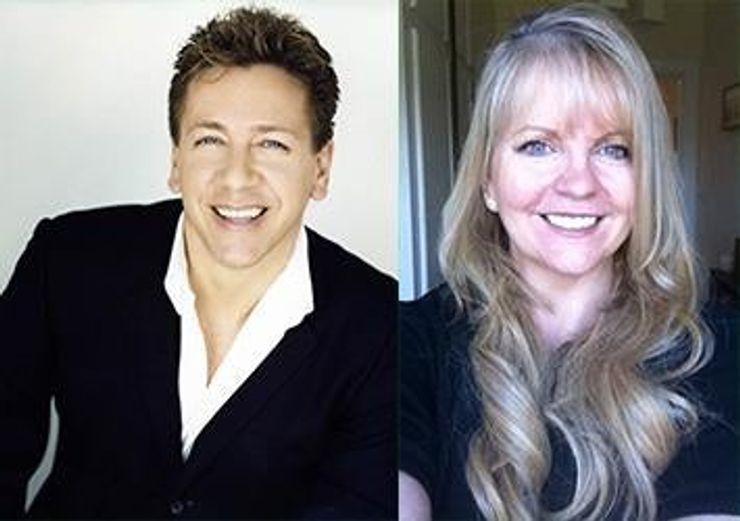 Shari Low and Ross King, both successful writers in their own right, came up with a plan: to write a novel together. The result is Taking Hollywood, described by Jackie Collins as 'a fun romp behind the Hollywood curtain'. We caught up with Shari Low to find out how her and Ross worked as a twosome whilst living on different sides of the globe…

"I think we should write a novel together," my chum Ross King announced during one of our regular transatlantic calls. It wasn't exactly a bolt from the blue – we'd been throwing around the idea of writing a book about Ross's extraordinary life for years. But a novel?

Why oh why had we never considered that before?

A couple of weeks later, Ross was visiting Glasgow from LA and we met up for what was supposed to be a quick cuppa. Many hours later we'd mapped out the whole book: concept, characters, storylines, the lot.

We agreed immediately on the style: a hybrid of dark crime and tainted Hollywood drama. Oh, and we set the ground rules right there and then: no egos, total honesty, and we wouldn't stop until we'd created a novel that we were both proud of.

So we were off. Kind of. We just had to work out the logistical challenges of writing a novel when the co-authors lived 5,000 miles apart.
The answer was surprisingly straightforward. The chapters flew between the two cities, being shaped, changed, embellished and soon we found a routine that worked perfectly: we wrote in 10,000 word chunks, only moving on to the next section when we were entirely happy with the chapters we'd already written.
Naturally, there were moments when we didn't agree, but they were surprisingly few – two or three times throughout the whole process. I won't say what events we differed on but, in the end, we both agreed on the final outcome. It helps that we're both mercilessly straight talking, have been friends for 25 years and tend to see the humour in every situation – even the fierce debates.
After the first draft, there were endless hours on Skype and Facetime, with both of us spending one particular pre-deadline weekend working, sleeping at our desks, working, sleeping at our desks, while online. The time difference made it all the more bizarre. When one fell asleep, the other would just keep going, shouting loudly to wake the slumbering partner if a question needed answering. Definitely a peculiar way to work, but one that we found hilariously productive – apart from the neck pain that came with snoozing with our heads on our keyboards.
The end result? Well, we definitely achieved what we set out to do. Taking Hollywood is dark and it's edgy and we're both thrilled with the final book. In fact, it's the first of a series and we're now busy working on book two.
This time I'll be buying a cushion to make sleeping at the desk a bit more comfortable.