Bestselling YA author Aiden Thomas on their favourite trans and non-binary characters
YA writer Aiden Thomas, author of Cemetery Boys and The Sunbearer Trials, discusses the importance of seeing yourself in books, and recommends eight novels with trans and non-binary characters to read now.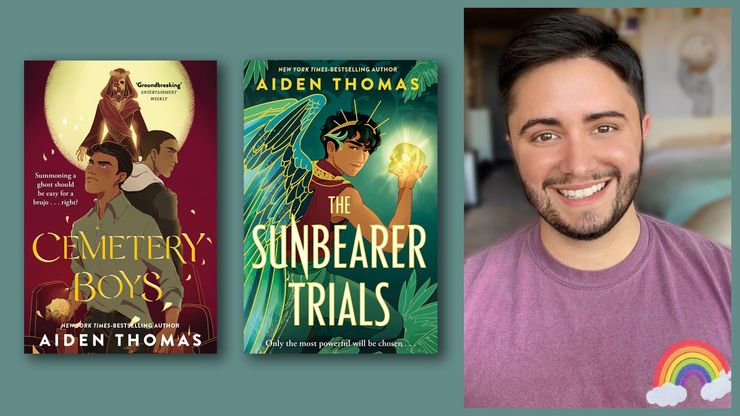 My debut novel, Cemetery Boys (a book about a transgender Mexican/Cuban boy who tries to prove his gender to his family by summoning a ghost he can't get rid of) is the first fiction book about a trans character written by a trans author to ever hit the New York Times bestseller list. I'm happy to say that other authors and books have joined the list since then, but there's still a lot of ground to make up.
As an author, a common question I get asked is "when was the first time you saw yourself in a book?" The truth is, when I was growing up, I thought there wasn't a place for me in publishing. I never saw brown characters in books, let alone ones that were queer, and certainly not trans. 
Now, a lot of trans and non-binary people experience their first sense of belonging or affirmation with queer bloggers, YouTubers, Tiktokers and, of course, characters in books. Even if we can't talk to them personally, seeing people with our identities and experiences reflected in books helps give us a sense of community and comfort.
Books can be radical and life-changing. Since publishing Cemetery Boys, I've had countless readers reach out telling me how reading it was the first time they ever saw themselves in a book, how it helped them realize they weren't cisgender, and on a few occasions there were readers who chose to name themselves after Yadriel and Julian. Simply by having stories with trans and non-binary characters, we create the opportunity for readers to not only see themselves, but discover themselves through books – in every genre and age-category.
So without further ado, here's a list of books featuring trans and non-binary characters, from literary to fantasy and even graphic novels, to queer up your bookshelves!
'This is a great book for the queer community by a member who truly understands our niche sense of humor!'

On Paul Takes the Form of a Mortal Girl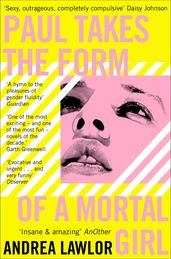 'This book is a beautiful, dark, and enchanting reimagining of Chinese history with a queer hero at the center!'

On She Who Became the Sun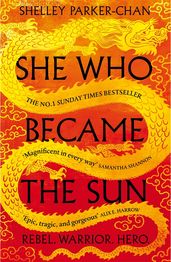 'This is a great book if you want to read something that will stick in your side long after you've finished.'

On Nevada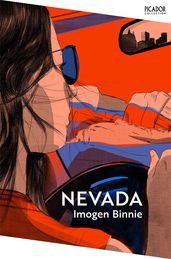 'I absolutely LOVE graphic novels, so when I heard about Welcome to St. Hell I was immediately sold.'

On Welcome to St. Hell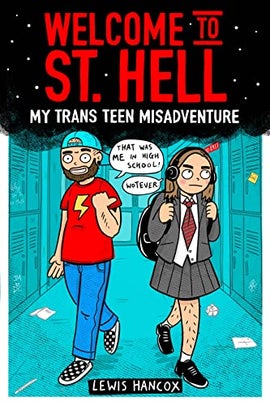 'This is one of my favorite books of all time. Reading Felix Ever After was the first time I read a book where the character actually felt like me.'

On Felix Ever After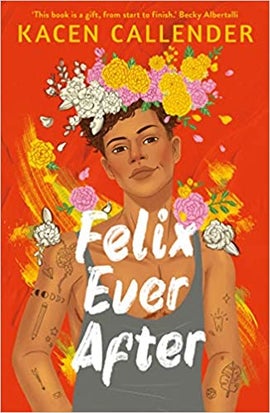 'Another one of my personal favorites. If you love a tropey romance, this one will sweep you off your feet.'

On Meet Cute Diary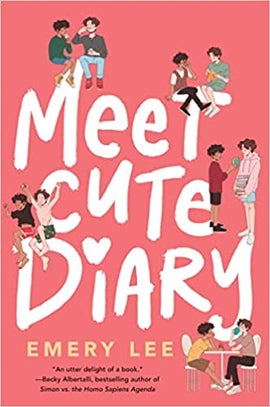 'I absolutely recommend checking out the audiobook of Sistersong. It includes real music in a way that completely sucks you in.'

On Sistersong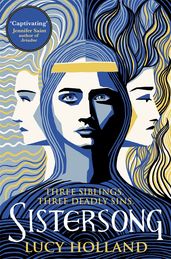 'Lastly, I'd like to recommend my newest young adult fantasy. I am absolutely thrilled to have another book that contributes to the trans and nonbinary lexicon. This one is chock full of trans and non-binary gods, demigods and heroes.'

On The Sunbearer Trials