Robin Robertson's The Long Take shortlisted for the Man Booker Prize 2018
Pan Macmillan are delighted to announce that Robin Robertson's The Long Take has been shortlisted for the Man Booker Prize.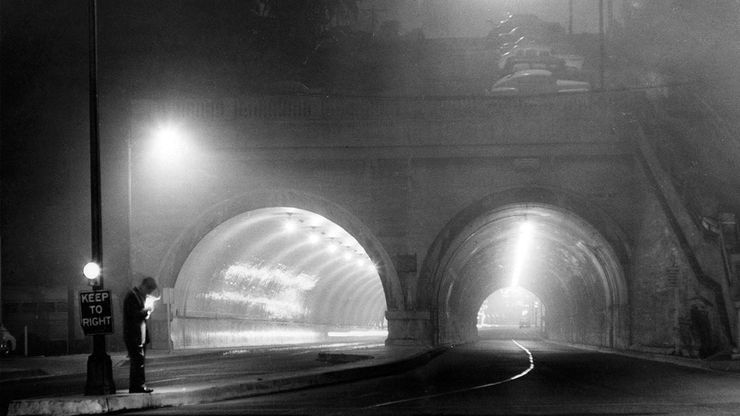 This year's shortlist of six books was selected by a panel of five judges: by the philosopher Kwame Anthony Appiah (Chair); crime writer Val McDermid; cultural critic Leo Robson; feminist writer and critic Jacqueline Rose; and artist and graphic novelist Leanne Shapton.
The 2018 shortlist in full:
Milkman, Anna Burns (Faber & Faber)
Everything Under, Daisy Johnson (Vintage, Jonathan Cape
The Mars Room, Rachel Kushner (Vintage, Jonathan Cape)
The Water Cure, Sophie Mackintosh (Penguin Random House, Hamish Hamilton)
The Overstory, Richard Powers (Penguin Random House, William Heinemann)
The Long Take, Robin Robertson (Pan Macmillan, Picador )
A noir narrative written with the intensity and power of poetry, The Long Take is one of the most remarkable – and unclassifiable – books of recent years.
Walker is a D-Day veteran with post-traumatic stress disorder; he can't return home to rural Nova Scotia, and looks instead to the city for freedom, anonymity and repair. As he moves from New York to Los Angeles and San Francisco we witness a crucial period of fracture in American history, one that also allowed film noir to flourish. The Dream had gone sour but – as those dark, classic movies made clear – the country needed outsiders to study and dramatise its new anxieties.
While Walker tries to piece his life together, America is beginning to come apart: deeply paranoid, doubting its own certainties, riven by social and racial division, spiralling corruption and the collapse of the inner cities. The Long Take is about a good man, brutalised by war, haunted by violence and apparently doomed to return to it – yet resolved to find kindness again, in the world and in himself.
Judge Jacqueline Rose said: "The Long Take offers a wholly unique literary voice and form. A verse novel with photographs, it manages to evoke with exceptional vividness aspects of post-World War Two history that are rarely parsed together. Swinging effortlessly between combat with its traumatic aftermath, and the brute redevelopment of American cities, The Long Take shows us the ravages of capitalism as a continuation of war-time violence by other means. It is also a bold, eloquent homage to cinema as perhaps the only medium in which the true history of America has been preserved. This is a genre-defying novel."
Watch an extract from The Long Take: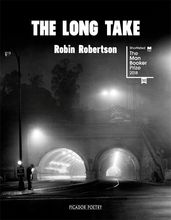 The audiobook for The Long Take is also available, here. Read by Kerry Shale, experience his incredible performance which brings this celebrated work to new life.
Video credits:
Voiceover by Andre le Brocquy
Editing by Paul Martinovic
Features an excerpt from 'The Exiles' (1961) by Kent Mackenzie. Copyright Milestone Films - buy the DVD here amzn.eu/ch6c8mt