The best cosy fantasy books to curl up with right now
Fantasy author David Green on why it's time to embrace one of the snuggest of subgenres, and the best cosy fantasy books to get you started.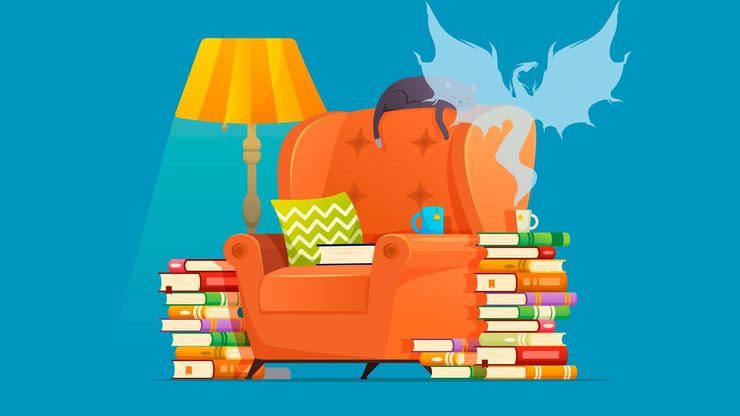 Fantasy. It's all about epic battles, earth-shattering stakes, and larger-than-life heroes and villains (with a dash of moral ambiguity thrown in for good measure), right? Not to mention the dazzling array of awe-inspiring creatures, compendiums of accompanying history to build out those wide worlds contained within the stacks of pages and plots filled with staggering adventure and mind-boggling acts of daring-do.
Well, not always. Fantasy comes in many delightful flavours and several wonderful shapes. Right now, readers across the globe are acquiring a new taste: cosy. Character-driven, personal tales promoting found families and happy endings, best read in your favourite, comfiest chair, under your warmest blanket and with a cup of tea in hand. And don't forget the steady supply of biscuits.
Finished with your latest ten-book series filled with anxiety-inducing trials and tribulations? Cosy fantasy is the ideal palate cleanser, bringing readers memorable characters and places, warm feelings, and lower heart rates. New to this most comfy of subgenres? The following recommendations are amongst the perfect ways to sink into cosy fantasy. . .