There's An Owl In My Towel Sing-a-long Song for toddlers.
Listen and sing along with your toddler to Julia Donaldson's There's an Owl in My Towel song, the perfect accompaniment to the book.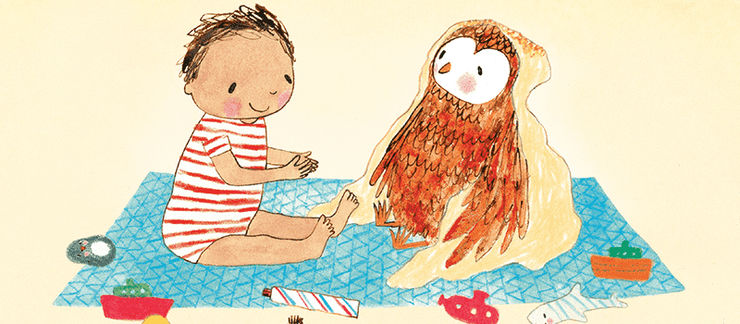 Sing and dance along with your toddler to this rhyming song, with easy movements and fun lyrics.
Listen, sing and dance along to a joyful song that mirrors your little one's daily routine, written and performed by the much-loved author of The Gruffalo, Julia Donaldson, to accompany her beautiful book for little ones, There's an Owl in my Towel.
There's an Owl in my Towel is a gorgeous lift-the-flap board book from Julia Donaldson and award-winning illustrator Rebecca Cobb. It's tricky to have breakfast when there's a mole in your bowl, or go for a stroll when there's a lamb in your pram! Lift the flaps as five animals surprise one little baby throughout their day.
If you're looking for more indoor activity ideas to enjoy with your little ones on rainy days, discover our favourites here.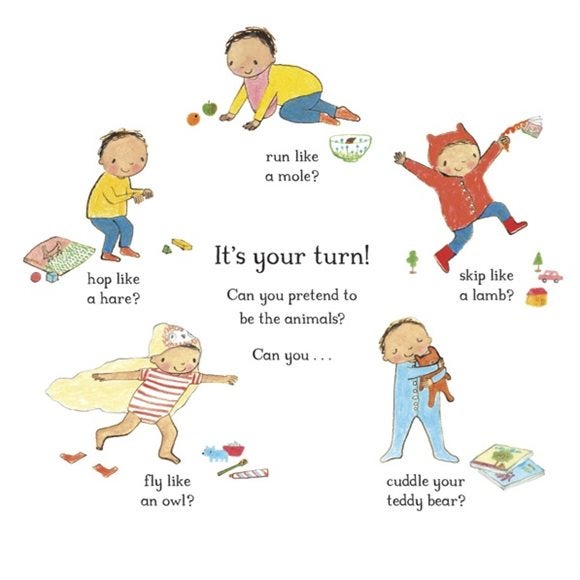 download the actions to print