David Baldacci on the lure of gritty thrillers, and the crime podcasts that inspire him
Thriller author and former trial lawyer David Baldacci discusses why readers are drawn to crime stories, and which podcasts he tunes into when he's not writing bestsellers.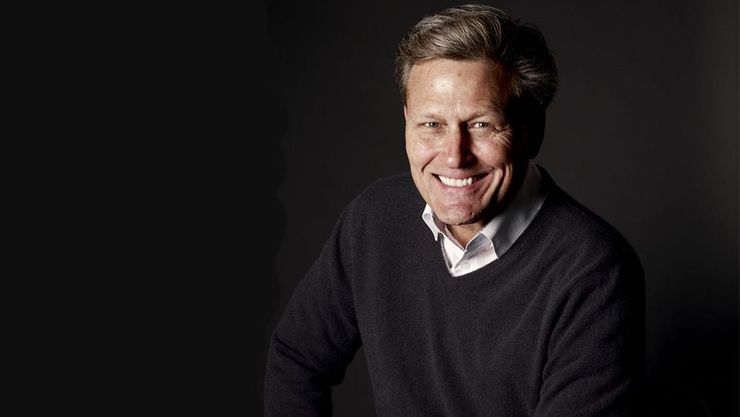 Crime and true crime – when an author examines and dissects a real-life case –  takes many guises, from podcasts to Netflix docs to bestselling books. These adrenaline-boosting genres have soared in popularity over the past few years. In his new novel A Gambling Man, David Baldacci takes a retro turn, transporting us back to the 1940s noir era and on a road trip west from Reno with investigator Aloysius Archer and would-be actress Liberty Callahan. Here the bestselling author gives his theory as to why we reach for crime thrillers, and he lists his favourite crime podcasts.
David Baldacci on what drives our fascination with crime thrillers
People are fascinated with crime thrillers because it's a safe scare. Kids are afraid of the boogie man – they don't want to look under the bed, but they look under the bed, because they sort of want to be scared.
Crime thrillers give you the opportunity to be scared from a safe distance. You don't have to interact with real serial killers, real bad guys, but you can learn about them through the pages of a book.
And it's also about just being human. What makes people become evil? I think there's a fascination – people think, 'I could be that person, but for the grace of God.'
David Baldacci's favourite crime podcasts
Serial
Multiple award-winning and utterly gripping Serial, hosted by Sarah Koenig, examines a true-life crime each season. 'The first crime podcast I ever listened to was about the murder of a high school student in Maryland, allegedly by her boyfriend. It's the most downloaded podcast in history – hundreds of millions of people listen to it.'
S Town
S Town, hosted by Brian Reed, tells a tales of family feuds, buried treasure, mystery and murder. 'The S here stands for an expletive! This podcast is about a really quirky and unusual guy in Alabama.'
West Cork
Hosted by Sam Bungey and Jennifer Forde, West Cork details the mysterious true-life murder of a French film producer in 1996. A family and small-town tragedy vividly depicted. 'Set in West Cork in Ireland, this podcast is about the murder of a French woman who lived in the area for part of the year. It's a very compelling and mindboggling experience – I was glued to every episode.'