David Baldacci on the adventures that inspired his books
Bestselling author David Baldacci tells us how his experience at one of the world's biggest military bases inspired the John Puller series and the reason a US intelligence agency wanted to feature in his books.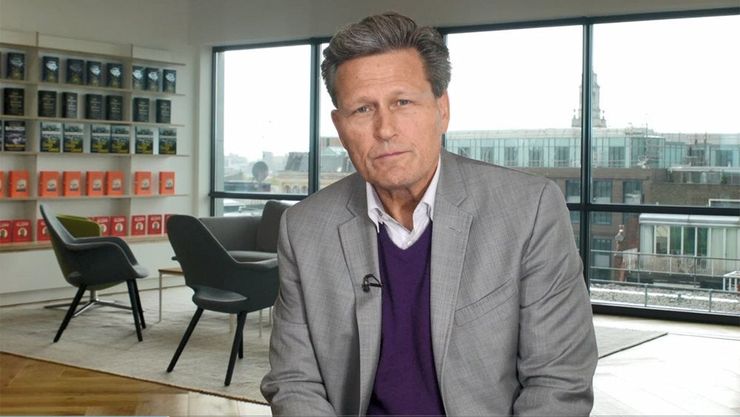 The Humvee rolled over and over until it came to a stop, the man inside hanging from his seat, weighed down with equipment and so nauseous he could hardly tell where he was. The order came to exit the vehicle immediately, and a race against time began . . . 
This may sound like a scene from one of David Baldacci's nailbiting thrillers, but it was actually part of the real-life training David undertook at Fort Benning, one of the biggest military bases in the world, in preparation for writing his John Puller series. David is the author of eight series and many standalone novels featuring kick-ass FBI agents, government assassins and army special agents, and it's as important to him to create a realistic world and believable characters as it is to keep readers on the edge of their seats. 
Here he tells us how his experience at Fort Benning made the John Puller series more believable, and exactly why an American intelligence agency was so keen for him to write about their organisation.  He also shares how it felt to get the phone call telling him that his novel Absolute Power was being adapted into a blockbuster film starring Clint Eastwood.
 Find out more about David Baldacci's books here. 
If you can't get enough of action-packed thrillers, don't miss our pick of the best thriller books. 
David Baldacci on his experience at Fort Benning
One of David's most popular works is the John Puller series, featuring the eponymous army ranger and criminal investigator. In this video, David tells us about the military training he took part in, the soldiers he met while preparing to write the first John Puller novel, and how immersing himself in this world helped him write a better series.
David Baldacci on his invitation to visit one of the most secretive agencies in the USA
David has fans around the world, including within some of the world's top secret agencies. Here he tells us about his visit to one such agency, and why they wanted to be the bad guys in one of David's books.
David Baldacci on finding out Clint Eastwood  was starring in the adaptation of his novel Absolute Power 
David's gripping political thriller Absolute Power was the book which launched his career as a worldwide bestselling author. The novel was adapted into a blockbuster thriller starring and directed by Clint Eastwood. Here, David tells us about the strange and exciting moment he got the phone call about the film adaptation.