'You're going to be an apprentice for life': David Baldacci shares his advice for aspiring writers
Feel the passion, listen to criticism and remember, no one ever masters the art of writing. Bestselling author David Baldacci on his top tips for pursuing a career in writing.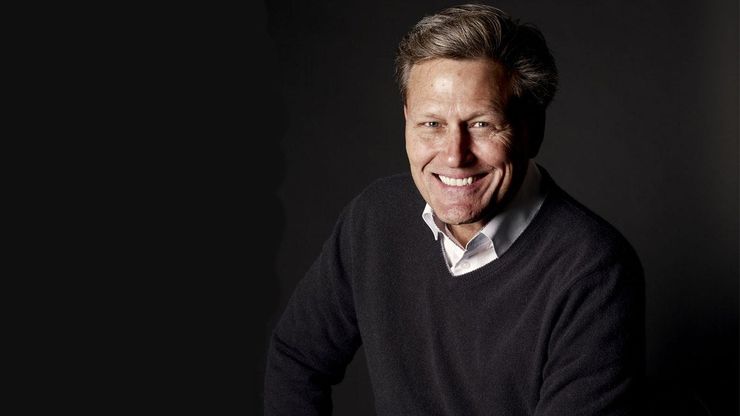 David Baldacci is the bestselling author of over forty crime and thriller books, including the much-loved Amos Decker series. The thrilling adventures of his characters – from Atlee Pine, an FBI agent with a dark past, to government assassin Will Robie – have gripped fans around the world for over twenty years. We talked to David about his writing process, his advice for aspiring writers and how he writes such compelling bad guys. 
Discover all David Baldacci's books.
Find out more about the real-life adventures that inspired David's books.
Ask yourself why you want to be a writer
You have to ask yourself why you want to be a writer and you have to have passion in the belly for it. It can't be just because you hate your day job and you want to sell the film rights, because it's going to take a long time. It's a craft, which means you're going to be an apprentice for life. Nobody ever masters the art of writing. 
Don't just write about what you know
Don't necessarily write about what you know about, write about what you'd like to know about. What will lift your prose and your plotting up from the slush piles of all the books sitting around a publisher's desk or what subject matter do you have a passion about?
Your prose will get better and your plotting will get better because you're invested in it and you're passionate about it. The last thing you want to do is halfway through a novel run out of gas because you really weren't that interested in the subject matter – it's a long haul and you need to go in with a full tank of gas, and one way to do that is to have passion.
Be receptive to criticism
If you've written a book and you've shared it with someone, be very receptive to critical feedback from them. Don't feel like every word you have written is set in stone and can't be changed. In particular, the relationship with an editor is very important and you need to take their advice. You may not agree with it, but you need to take it and reflect upon it and understand they're trying to be professional and you need to be a professional back. Don't be afraid of being persuaded by someone else's opinion because their job and their goal is the same as yours – to make the book as good as possible.
Take responsibility for your own career
Do not abdicate your role as the manager of your career. Nobody will care about your career more than you do – not your agent, not your publisher, no one. You need to understand the publishing industry and also be a good partner with the publisher. It's not about just writing the book, [the publisher is] promoting it but you also need to be a partner promoting it, getting the word out, meeting readers, building a fan base and building good relationships with booksellers. It's all about building your career and your brand so that you can continue to write, which is something you love to do, for as long as you possibly can. It's really a career choice and it's a commitment for you to not only write the books but to help the publishers sell them. We live in an ecosystem in the world of books – the publishers, the writers, the booksellers, we all depend on one another. I've been on tour and I've visited bookstore chains but I've also done events for a lot of independent bookshops because they are the ones out there selling books, helping you build your fan base so that you can write full time, which is a very special thing, so you need to have that same strong commitment towards them, and that way this ecosystem works for everyone. 
In this video, David discusses his writing process in more depth, including the importance of research, why he likes to put his characters in the worst possible situations, and how he creates his criminal masterminds: 
If you're looking for more thrilling reads, don't miss the best thrillers of 2020.