The books that made us fall in love with reading
Can you remember the book that really made you fall in love with reading? Perhaps it was a whole series or lots of different books. Here are the books that set us at off on our reading journeys; we'd love to know what yours is... (Go team Matilda!)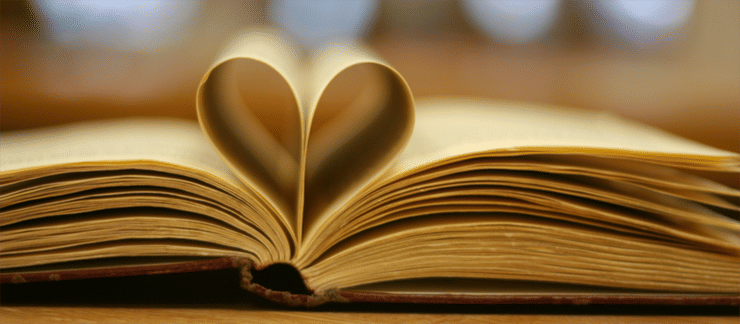 Can you remember the book that really made you fall in love with reading? Perhaps it was a whole series or lots of different books. Here are the books that set us off on our reading journeys; we'd love to know what yours is... (Go team Matilda!)
Rachael Wing, communications and events
Dick King-Smith had a great series based around a girl called Sophie. Sophie's Snail, Sophie Hits Six, Sophie's Lucky – all based around this rather untidy and wilful girl, with hair like she'd been dragged through a hedge backwards. I loved Sophie's adventures in her own back garden; I even drew my own pictures to alongside the illustrator's.
Amy Lines, book marketer for fiction books
It has to be the Goosebumps series – every Saturday morning at my local library I'd be on the hunt for one of their lurid 'bubbly' covers hoping to find one I hadn't yet devoured. Before progressing on to the next level . . . Point Horror.
Anna Bond, sales director
Captain Underpants has just inspired my six-year-old boy to start his personal reading journey… thank you Dav Pilkey; Roald Dahl launched me on my reading journey and I am now listening to the audiobooks with the kids in the car most weekends and rediscovering them again; The Immortal Life of Henrietta Lacks by Rebecca Skloot reminded me how much I enjoy reading non-fiction.
Anna Bowen, marketing and publicity for non-fiction books
It's probably fitting that a book about a little girl who loves reading inspired a little girl to love reading, but Matilda is the book I remember begging my parents to let me 'just get to the end of this chapter' before bedtime. And then reading on under the covers with a torch. I've read a lot of books late into the night since, but Roald Dahl's unique imagination and dark humour have never been surpassed.
Lauren Welch, publicist for fiction books
The first books I remember loving were a series called Bluff and Bran by Meg Rutherford. I read them until they fell apart which didn't really matter as I could recite them word for word. I was also a big Jaqueline Wilson fan – we had to do a book report every summer throughout primary school and I think I almost always chose one of her books. The Illustrated Mum is the first book that made me cry, and it made me realise how emotionally attached you can become to characters on the page.
Laura Langlois, marketing and publicity for non-fiction books
I remember thinking the Angus, Thongs and Full-Frontal Snogging books by Louise Rennison were the best and funniest things ever written when I was about 12. I was so enthusiastic I convinced my teacher to read one of them and, bless her, she did. She returned to say it was probably more for my age range, but could see it's humour.
Philippa McEwan, publicity director
I first read The Wool-Pack by Cynthia Harnett at junior school. It is a fabulous historical novel set in fifteenth-century England. Set in the Cotswolds near Burford, Oxfordshire, it begins in 1493 when Nicholas Fetterlock, the twelve-year-old son of a rich wool merchant, learns from his father that he is betrothed to Cecily Bradshaw, the daughter of a rich cloth merchant. Nicholas discovers villainy within the guild: swindlers who may ruin his father's business, at least. Nicholas, Cecily, and a friend determined to stop them. It set me off on a passion for medieval history – which I still have, and a love of good storytelling!
Sarah Patel, publicist for non-fiction books
Getting a box of Stephen King novels for my tenth birthday really kickstarted my reading journey – opening the lid to find The Dark Half, Pet Sematary, The Shining, Misery and Carrie will do that. Great storytelling (and a bit of gothic horror and gore) kept me hooked and gave me that mixed feeling of not wanting to put a book down, but not wanting the story to end too soon.
Emma Bravo, publicist for fiction books
Danny The Champion of the World was the first book I read over and over. Roald Dahl creates the best Dad ever and Danny feels like his absolute equal. As a child, it's a complete joy to walk into the jokes of an adult world and this is the world Dahl so generously creates. It is entirely uncomplicated that the villagers should be poaching from Victor Hazell but by the time you realise even the doctor and the vicar's wife are in on it you are headlong into this wonderful land where the right wrongs are righted. I named my son after the main character and now he too adores the book.