We Asked You: Which books stand up to re-reading?
Some things are too good to do just once. We asked you whether there are any books or authors that you return to time and again - whether it's for comfort, laughs or escapism. We threw in some of our own ideas too.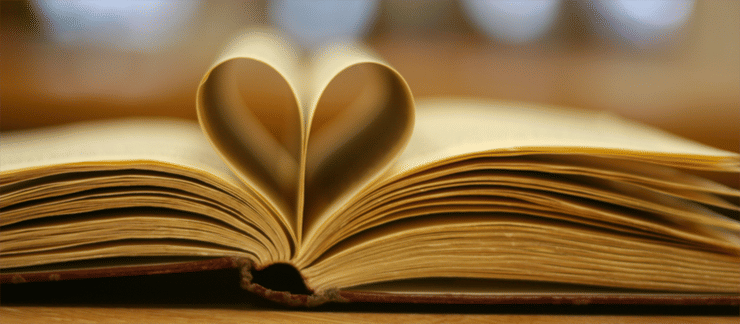 Some things are too good to do just once. We asked you whether there are any books or authors that you return to time and again - whether it's for comfort, laughs or escapism. We threw in some of our own ideas too.
The Cazalet Chronicles, Elizabeth Jane Howard 
Pan Mac choice
Bad day at work? Nightmare commute? Children throwing tantrums? Nothing eases the pain of the modern world like Elizabeth Jane Howard's Cazalet Chronicles, which document the lives of a large and sprawling family from the 1930s to 1950s. At once pin-sharp, comforting as cocoa and full of dry wit, these novels are perfect for rereading on rainy autumn days.
The Time Traveller's Wife, Audrey Niffeneger 
Recommended by @MrsRedWhite214
This mind-bending love story has been known to keep us up at night, long after the final page is turned, as we wrestle with the implications of being able to time travel within one's own lifetime. Maybe it's that that has us returning to it time and again? Or perhaps its the pitch-perfect, heartbreaking description of a relationship that, despite both protagonists' best efforts, simply cannot last forever.
Night Road, Kristin Hannah 
Pan Mac choice
We can't  explain it, but sometimes there is nothing better than a good cry. And even when you know the plot of Richard and Judy book club choice Night Road, Kristin Hannah's skillful evocation of family tragedy pulls at the heartstrings in all the right ways. We just feel somehow lighter after taking an emotional load off and reading the book again.
His Dark Materials trilogy, Philip Pullman 
Recommended by @kathroooon
Some of us whole-heartedly believe that this incredible trilogy should be required reading for everyone in the country, at least once a year. Northern Lights,  The Subtle Knife and The Amber Spyglass are mind-expanding in the best possible way, and every re-read gives us more food for thought on the subjects of evolution, religion, friendship and family. What's more, the big ideas are wrapped in an unputdownable adventure story. Obviously we would also like our own daemon. 
The Beach Cafe, Lucy Diamond 
Pan Mac choice; also recommended by @L1ndyL0u
Autumn on its own is fine: pretty leaves, crisp days, opportunities to rock stylish but impractical lightweight coats. If only it didn't lead to winter. Luckily, we know can always escape to a perfect Cornish summer with Lucy Diamond's brilliant The Beach Cafe. Extra clotted cream for us, please.
Pride and Prejudice, Jane Austen 
Recommended by @LollMcC and @Sophie_WDC
Like our post-ers @LollMcC and @Sophie_WDC, we find ourselves returning to Jane Austen's classic comedy of manners every few years. Despite being published more than two centuries ago, the story, characters and wit remain utterly fresh. Imagining our own Mr. Darcy has nothing to do with it. Nothing at all.
 Karen Swan's Christmas books 
Pan Mac choice
Our Christmasses are spent in the company of drunk family members in drab British locations, squabbling over the last Quality Street despite being stuffed full of turkey. Not so for Karen Swan's heroines, who spend their festive seasons jetting from New York to Portofino at the drop of a hat. Heat magazine strongly reccommended curling up with a Karen Swan novel and a vat of mulled wine. You can channel the Christmas spirit by re-reading all year round.
The Handmaid's Tail, Margaret Atwood 
Recommended by @samloveday77
Margaret Atwood's subtle, disturbing dystopia is a book that many of us studied at school or university, and has stayed with us ever since. There is something so chillingly plausible about Atwood's Gilead - whether it's the way that all women's bank accounts were switched to their husband or father at the flick of a button, or how, after the coup, women used pats of butter as moisturizer to stop their faces feeling so dry and chapped. We wonder if we return to it to see how much has come true?