Two Tim Winton novels, Dirt Music and The Riders, to be adapted for the big screen
Film adaptations of Tim Winton's Man Booker prize shortlisted novels are in development.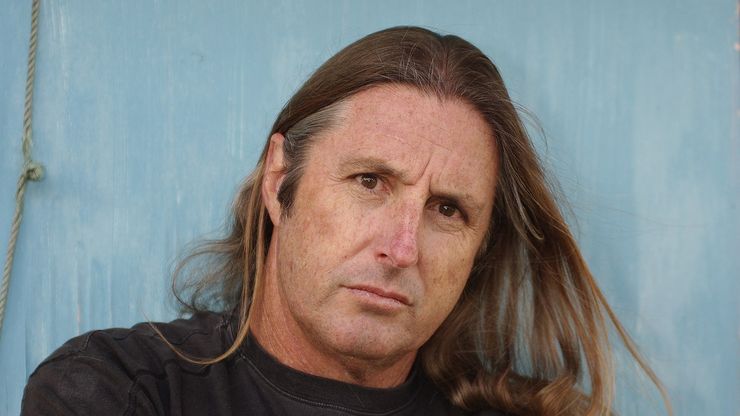 Dirt Music and The Riders, Australian author Tim Winton's two Man Booker prize shortlisted novels, are being adapted for the big screen.
David Kajganich (Suspiria, True Story, A Bigger Splash) is set to adapt The Riders for Scott Free, of Ridley Scott's film and TV production company. The director is yet to be confirmed, however the film will be produced by Ridley Scott, Kevin Walsh and Michael Pruss. Shortlisted for the Booker Prize in 1995, The Riders is widely acknowledged as the novel that thrust Winton into the international spotlight accruing him global recognition as one of Australia's best living writers.
Secondly, filming for the long-awaited major motion picture of Winton's 2002 Man Booker Prize shortlisted novel Dirt Music has begun in Western Australia. The film will star Kelly Macdonald (No Country for Old Men, Boardwalk Empire) as Georgie Jutland and Garrett Hedlund (Mudbound, Tron: Legacy) as her love interest, Luther Fox. Directed by Gregor Jordan (Two Hands, Ned Kelly) the film has been adapted by Jack Thorne (The Aeronauts, Wonder) and will be produced two-time Academy Award® nominees and BAFTA Award winners Finola Dwyer and Amanda Posey (Brooklyn, An Education) of Wildgaze Films and Academy Award® nominee Angie Fielder (Lion, Wish You Were Here) and Polly Staniford (Berlin Syndrome) of Australian-based production entity Aquarius Films, and will be distributed by Universal Pictures Australia.
These exciting announcements come hot on the fresh success of Simon Baker's critically acclaimed film Breath, based on the novel of the same name, which is so far one of the highest-grossing Australian films for 2018.
Speaking from his home in remote coastal Western Australia earlier this week, Tim Winton said: 'Of all my novels it always seemed to me that The Riders was by far the most cinematic, so this is very welcome news. With a screenwriter like David Kajganich and a producer like Ridley Scott, this could be a great adaptation and I look forward to seeing what they come up with . . . As for Dirt Music, after seventeen years, it's nice to see this project finally coming to life. I'm not involved in this adaptation, but I'm pleased for Gregor and the crew and I wish them well. My novel was a kind of love letter to this state and its landscapes, so I'm very happy to have some very special parts of WA shown on the big screen. And I'm thrilled to know this film will bring a little stimulus to regional economies. WA has proven now that this is a great place for movie-making.'
Literary Agent Jenny Darling has represented Winton for twenty-five years and says of the upcoming adaptations: 'I've never seen anything like the buzz around Tim Winton's work at the moment. In Australia his latest novel, The Shepherd's Hut, published in hardback, is one of the top-selling Australian books for the year and Breath has been one of the top-performing Australian films at the local box office. Next week we have the UK premiere of Breath at the London Australian Film Society & OZ Film Festival and this week production has begun in Cape Leveque, Western Australia on the long-awaited film of Dirt Music. There's also growing hype globally with celebrities from Sting to Rose Byrne name-checking his books among their favourites and now this fabulous news of the upcoming film for The Riders to be adapted by David Kajganich. David has been a fan of The Riders for many years as has Jerry Kalajian of IPG who has been working with me for twenty years so the news of the Scott Free Productions development is a fantastic culmination of our work together. Looking ahead to next year; as a start the Malthouse Theatre in Melbourne has just unveiled their 2019 season featuring a ground-breaking new production of Cloudstreet – in two parts . . . '
You can find more book adaptation recommendations here.