Mandasue Heller on Run
Mandasue Heller discusses the first hand, traumatic experience that inspired her new book, Run.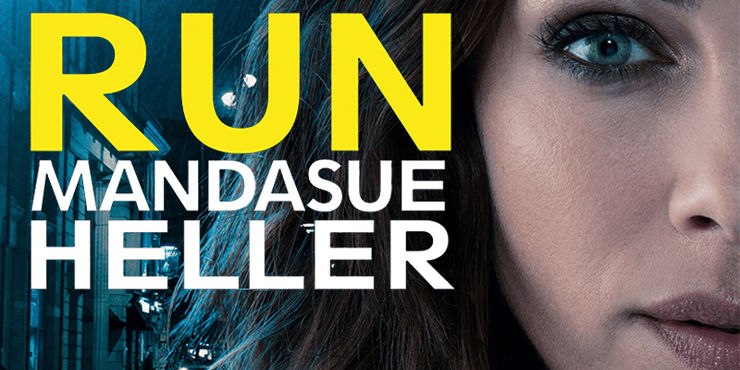 Bestselling author of Afraid, Mandasue Heller, discusses the ​first hand traumatic experience that inspired her gripping new thriller, Run.
I describe myself as a weirdo-magnet, which may sound light-hearted, but is actually a fitting description for the craziness I've encountered throughout my life.
I was six when the next-door neighbour called round stark-naked and claiming to be my real mother; nine when I was almost raped by a man who caught me smoking in the park; sixteen when I was assaulted by a man who bore a chillingly close resemblance to The Yorkshire Ripper - and I then suffered a year of obscene phone calls from one of the police officers who dealt with that case.
I've had knives held to my throat, been stalked, and had a houseguest almost murder me and my son in our sleep – I later found out that she only didn't go through with it because 'God didn't tell me which one of you to kill'.
But the worst experience, by far, was the occasion when a man broke into my house and attacked me with a claw hammer, leaving me with a fractured skull and a five inch gash on the back of my head. And, if that wasn't traumatic enough, when I was unable to give a description of the man because it had been dark and had happened so fast, the detective who interviewed me actually accused me of lying to cover for my pimp!
After years of living in absolute terror of something like that happening again, I decided to write about that attack in the hope that it would release me from the hold it'd had over me. It did help, but it felt too personal for anyone else to read, so I tried my hand at fiction instead.
I suppose it was inevitable that I would choose crime as a genre, because my experiences have given me a deep understanding of fear, both from the perspective of a child and that of a woman/mother. I also have an insight into the minds of adults who manipulate children, and those who commit violent crimes.
Run, which comes out on Jan 12th, is my 15th book, and my first with Pan Macmillan. I am absolutely delighted to have been reunited with my first ever editor, the fabulous Mr Wayne Brookes, and I'm looking forward to working with him and the rest of the lovely team on future books.