Inspirational women in history
We celebrate extraordinary and inspirational women in history, many of whom deserve to be better known, from Ada Lovelace to Mary Seacole.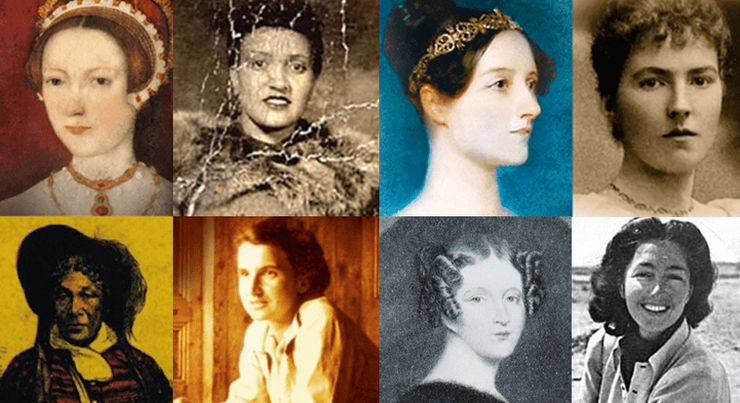 The theme of International Women's Day in 2020 is #BalanceforBetter, working towards a gender-balanced world. To celebrate, we take a look at some of the most inspirational women in history, from groundbreaking scientists to fascinating secret agents.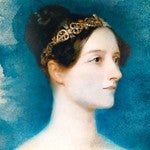 Ada Lovelace, the daughter of Lord Byron, was born in 1815 just after the Battle of Waterloo, and died aged 36, soon after the Great Exhibition of 1851. She was connected with some of the most influential and colourful characters of the age; Charles Dickens, Michael Faraday, Charles Darwin, and Charles Babbage. It was her work with Babbage that led to her being credited with the invention of computer programming and to her name being adopted for the programming language that controls the US military machine.
Find out more about Ada Lovelace in The Bride of Science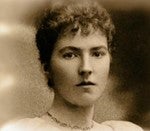 Archaeologist, spy, Arabist, linguist, author, poet, photographer, mountaineer and nation builder, Gertrude Bell was born in 1868 into a world of privilege and plenty. But she turned her back on all that for her passion for the Arab peoples, becoming the architect of the independent kingdom of Iraq and seeing its first king Faisal safely onto the throne in 1921. She transcended the restrictions of her class and age to live a life so epic and dramatic it reads like fiction.
Find out more about Gertrude Bell in Queen of the Desert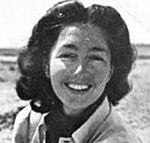 Christine Granville was one of Britain's most daring and highly decorated secret agents. Having fled Poland at the outbreak of war, she was recruited by the intelligence services long before the establishment of the Special Operations Executive and took on mission after mission. She skied over the hazardous High Tatras into Poland, served in Egypt and North Africa, and was later parachuted into Occupied France, where an agent's life expectancy was only six weeks. Her courage, quick wit and determination won her release from arrest more than once and saved the lives of several fellow officers. The intelligence she gathered was a significant contribution to the Allied war effort and her success was reflected in the fact that she was awarded the George Medal, the OBE, and the Croix de Guerre.
Find out more about Christine Granville in The Spy Who Loved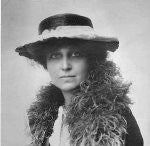 Wealthy widow, biologist, and philanthropist, Katharine McCormick was responsible for funding the research that led to one of the most culturally significant scientific developments of the twentieth century, the birth control pill. Katharine met nurse, sex educator, and birth control activist Margaret Sanger through her involvement in the women's suffrage movement, and along with Gregory Pincus, a visionary scientist with a dubious reputation, and John Rock, a charismatic and, crucially, Catholic doctor, these two women brought about remarkable cultural, social and scientific change.
Find out more about Katharine McCormick in The Birth of the Pill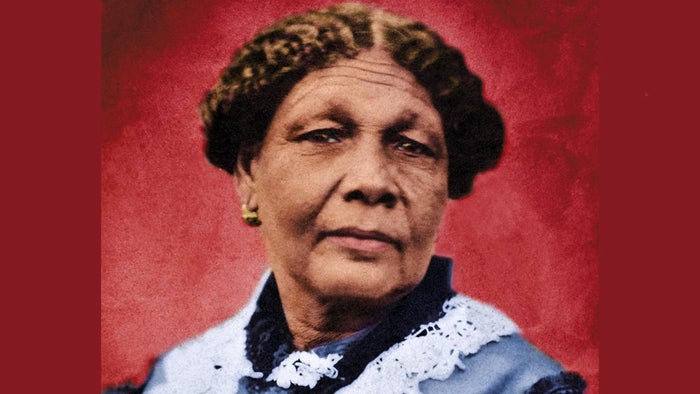 A pioneering Jamaican-born nurse of the Crimean War, Seacole funded her trip to the Crimea after her applications to the War Office were turned down. She set up her 'British Hotel' a few miles from the battlefront selling food and drink to the soldiers and used this as a base when taking mules laden with food, wine, and medicines across the country. Known as 'Mother Seacole' to the troops, her celebrity in her lifetime rivalled Florence Nightingale's.
Find out more about Mary Seacole in her autobiography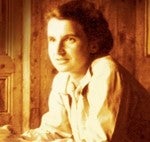 The British biophysicist Rosalind Franklin was integral to one of the biggest and most important scientific breakthroughs of the twentieth century. She revealed the double helix structure of the DNA molecule that lies in every gene. Her contribution went entirely unrecognised, however, and it was James Watson, Francis Crick, and Maurice Wilkins who received the 1962 Nobel Prize in Physiology or Medicine for revealing the secret of life.
Read more about Rosalind Franklin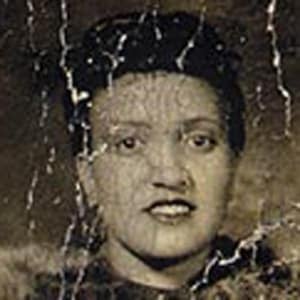 As Hilary Mantel put it, 'no dead woman has done more for the living'. Henrietta Lacks, better known to scientists as HeLa, was a poor Southern tobacco farmer whose cancer cells – taken without her knowledge – became one of the most important tools in medicine. The first 'immortal' human tissue grown in culture, HeLa cells were vital for developing the polio vaccine; uncovered secrets of cancer, viruses, and the effects of the atom bomb; helped lead to important advances like in vitro fertilization, cloning, and gene mapping; and have been bought and sold by the billions. Yet Henrietta herself remains virtually unknown, so much so that, until 2010, she was buried in an unmarked grave.
Find out more about Henrietta Lacks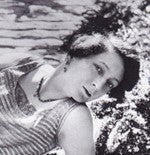 The winter of 1924: Edith Olivier, alone for the first time at the age of fifty-one, thought her life had come to an end. For Rex Whistler, a nineteen-year-old art student, life was just beginning. Together, they embarked on an intimate and unlikely friendship that would transform their lives. Gradually Edith's world opened up and she became a writer. Her home, the Daye House, in a wooded corner of the Wilton estate, became a sanctuary for Whistler and the other brilliant and beautiful younger men of her circle: among them Siegfried Sassoon, Stephen Tennant, William Walton, John Betjeman, the Sitwells and Cecil Beaton - for whom she was 'all the muses'.
Find out more about Edith Oliver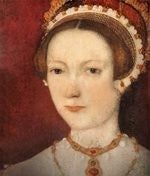 Katherine was the sixth and final wife of King Henry VIII, best known for surviving the notorious ruler. She was just thirty years old (younger than Anne Boleyn had been) when she wed Henry in 1543, but already twice-widowed and in love with the rakish Thomas Seymour. The general perception is that she was a provincial nobody with intellectual pretensions who became Queen of England because the king needed a matronly consort to nurse him as his health declined. In reality, she was one of the most influential and active queen consorts in English history and the most intellectual of Henry's wives. She had a passionate interest in theology, argued with Henry over religious reforms and her devotional works were 16th-century bestsellers. Henry respected and trusted her enough to appoint her Regent of England during his military campaign in Boulogne, meaning that in the event of his death she would rein until Prince Edward came of age.
Find out more about Katherine Parr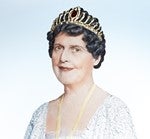 Despite lacking pitch, rhythm, or tone, Florence Foster Jenkins became one of America's best-known sopranos. A child prodigy as a pianist in her youth, she set up a prestigious amateur music club in New York, after an arm injury left her unable to play. She worked tirelessly to support the city's musical life. Many young singers owed their start to Florence, but she too yearned to perform and began giving regular recitals that quickly attracted a cult following. Often dubbed the worst vocalist of all time, at the age of seventy-six she performed at the Carnegie Hall.
Find out more about Florence Foster Jenkins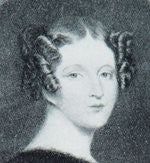 At the age of sixteen, Catherine Tylney Long became the wealthiest heiress in England. Witty, wealthy, and beautiful, Catherine was the most eligible of young ladies and was courted by royalty but, ignoring the warnings of her closest confidantes, she married for love. Her choice of husband was the charming but feckless dandy William Wellesley Pole, nephew of the Duke of Wellington. William frittered away Catherine's inheritance and the couple was forced to flee into exile. When he moved his mistress into their home and attempted to deprive Catherine of her three children, she defied convention and fought him for custody. The landmark trial that ensued made William the first man in England to be deprived of his children on the grounds that he was an unfit parent and changed the law regarding child custody.
Find out more about Catherine Tylney Long in The Angel and the Cad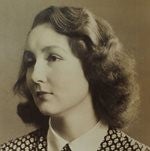 Noreen Riols was a member of Churchill's 'secret army', the Special Operations Executive. In 1943, just before her eighteenth birthday, she was recruited into F-Section, led by Colonel Maurice Buckmaster. From then until the end of the war, Noreen worked with Buckmaster and her fellow operatives to support the French Resistance fighting for the Allied cause. Sworn to secrecy, Noreen told no one that she spent her days meeting agents returning from behind enemy lines, acting as a decoy, passing on messages in tea rooms and picking up codes in crossword puzzles.
Find out more about Noreen Roils