Inspirational women writers you need to read
To mark International Women's Day on 8th March, we celebrate some incredible female writers, from bestselling authors to rising literary stars.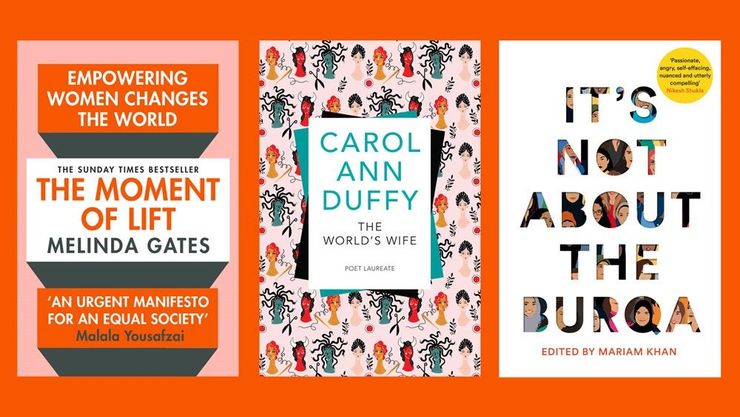 International Women's Day is a day dedicated to achieving gender equality around the world. What better way to mark the occasion than by celebrating some of our favourite female writers? From activists like Mariam Khan to bestselling authors like Danielle Steel and Margaret Atwood, here are the women you should be reading.
Discover our edit of the most inspiring poems from female poets. 
Melinda Gates
1964 –
For twenty years Melinda Gates has co-chaired the Bill and Melinda Gates Foundation with her husband Bill. Her goal has been to find solutions for the people with the most urgent needs around the world. Through her work she came to the realisation that to lift a society up, you must invest in women.
In her first book, the candid and inspiring The Moment of Lift, Melinda explains how she reached this realisation, highlights the huge opportunities for change that exist right now, and offers simple and effective ways that you can make a difference. From family planning to job equality and the elimination of gender bias, Gates has campaigned on the global stage for a range of issues, and introduces us to her personal heroes in the movement towards equality.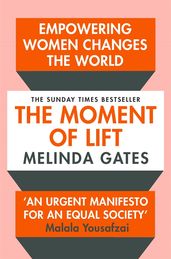 Angela Carter
1940 – 1992
A true original, Angela Carter plunges her readers into a parallel enchanted universe of bawdy pantomime and fantastical feminism. She is best known for her collection of short fiction, The Bloody Chamber, which contains stories based on traditional fairy tales but with an explicitly feminist slant. 
Mariam Khan
1993  – 
Mariam Khan is a British writer and activist, and editor of It's Not About the Burqa, a collection of essays written by Muslim women, about Muslim women.  In 2016, Mariam read that David Cameron, then British Prime Minister, had allegedly suggested that 'traditional submissiveness of Muslim women' was a leading factor in the radicalisation of young Muslim men. Frustrated, and knowing the truth to be so far to the contrary,  Mariam was determined to give Muslim women, a community too often unheard, the space to discuss the truth about what it means to be a Muslim woman in the West today; about love, sex, wavering faith, mental health, and so much more. Find out more about It's Not About the Burqa in our video with Mariam and some of the book's contributors.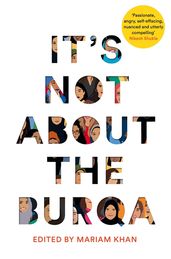 Margaret Atwood 
1939 –
With a writing career spanning over fifty years, Margaret Atwood needs no introduction. Probably best known for her dystopian novel The Handmaid's Tale, which was adapted into the TV series of the same name starring Elisabeth Moss, Atwood is equally at home writing novels that deal with sexual politics and speculative fiction.
Virginia Woolf 
1882 – 1941
Modernist novelist and lynchpin of the Bloomsbury set, Virginia Woolf continues to inspire generations of readers with her dazzling plunges into the interior world of her characters. Her essay A Room of One's Own argued for financial independence and freedom for women writers was a seminal feminist text.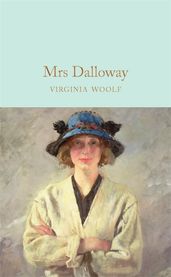 Maya Angelou
1928 – 2014
Angelou's remarkable life was a journey from nightclub dancing and sex work to journalism, civil rights activism and prolific lecturing and writing. She remains a central figure in discussions of African American identity. She is best know for her seroes of autobiographies which focus on her childhood and early adult years. 
Carol Ann Duffy
1955 –
The first female Poet Laureate, from 2009 to 2019, Carol Ann Duffy's subject matter includes gender and lesbian identity and – in her official role – MP's expenses, banker bonuses and David Beckham's Achilles heel. Her writing is vigorous and straightforward but sensitive.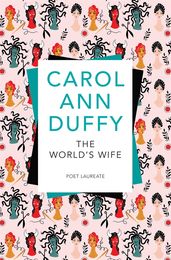 Doris Lessing
1919 – 2013
Nobel Prize winner Doris Lessing wrote of Africa and the UK in novels, poetry, plays and short stories. A powerful female perspective is central to her work, as well as impassioned explorations of sexuality and desire.
Elizabeth Macneal
1988  – 
Born in Scotland and now living in East London, Elizabeth Macneal is not only a writer but a talented potter. The first draft of her debut novel, The Doll Factory, won the Caledonia Novel Award, and is to be published by Picador in May this year. A thrilling, and often dark story of love, art and dangerous obsession, The Doll Factory follows Iris as she breaks free of the restraints of Victorian gender roles to pursue a life of freedom and creativity.
Read Naomi Frisby on the male gaze in ​The Doll Factory, art and society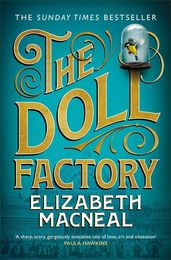 Sally Rooney
1991 –
With two novels published to serious acclaim and one longlisted for the Man Booker Prize, all before the age of thirty, Sally Rooney is certainly an author to watch. Nicknamed 'the Salinger of the Snapchat generation' Rooney excels at writing about modern relationships and the power struggles and imbalances inherent therein. Her debut novel Conversations With Friends follows friends, ex-lovers and performance poets Frances and Bobbi as they become increasingly entangled with an alluring older couple, while Normal People charts the relationship between Marianne and Connell as they navigate their teens and early twenties.
Jackie Kay
1961 –
The Scottish Makar (Poet Laureate), Jackie Kay is the child of a Nigerian father and Scottish mother, and was adopted by a white Scottish couple. She writes with wit and warmth about her family, sexuality and class.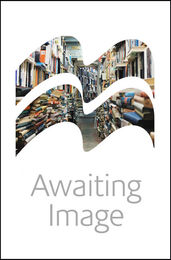 Chimamanda Ngozi Adichie
1977 –
An Angolophone novelist from eastern Nigeria who writes of feminism, Africa, and her country's diaspora. Purple Hibiscus was voted best first book in the Commonwealth Writers' Prize. She is arguably now best known for her personal, eloquently-argued essay We Should All Be Feminists – adapted from her much-viewed Tedx talk of the same name. With humour and levity, Adichie offers readers a unique definition of feminism for the twenty-first century – one rooted in inclusion and awareness.
Hollie McNish 
1984 –
Hollie McNish has thrilled and entranced audiences the length and breadth of the UK with her compelling and powerful performances, and her poetry videos have attracted millions of views worldwide.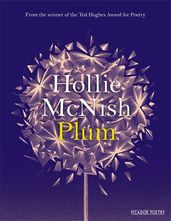 Ursula K Le Guin
1929 – 2018
Ursula K. Le Guin wrote of future worlds, environmental issues, gender and religion for both adults and children. She was awarded the Damon Knight Memorial Grand Master Award from the Science Fiction and Fantasy Writers of America, one of the few women to have been granted this honour.
Jessie Burton
1982 –
Jessie Burton's first novel The Miniaturist was a literary sensation; it has been translated into over thirty languages, has sold over a million copies around the world and was adapted into a BBC One miniseries. Jessie writes fascinating, complex female characters who aren't defined by what the men in their life are doing.
Jessie's third novel, The Confession, tells the story of three women and the complex connections they share through decades and across continents.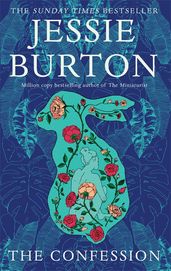 George Eliot 
1819 – 1880
Born Mary Ann Evans, Eliot adopted a man's name to avoid being bracketed with female romantic writers. Her epic works are studies of the social and emotional lives of characters in rural and small town England.
Mary Shelley
1797 – 1851
The daughter of Mary Wollstonecraft and wife of Percy Bysshe Shelley, Mary famously conceived Frankenstein in Switzerland as a result of a contest between her, Shelley, Byron and John Polidori as to who could write the most horrifying yarn.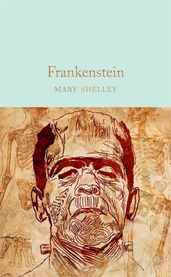 Toni Morrison
1931 – 2019
Toni Morrison's genius saw her become a Nobel Laureate in 1993. More than just a chronicler of the African American experience, Morrison was also its poet, her work soaring into mystic realms of folklore, loss and pain.
Charlotte Bronte 
1816 – 1855
Brought up in Haworth Parsonage in Yorkshire in a family which included genius sister Emily and errant brother Branwell, Charlotte endured the torments of a brutal girls' school and the humiliation of being a governess, experiences central to the emotional life of her heroine Jane Eyre.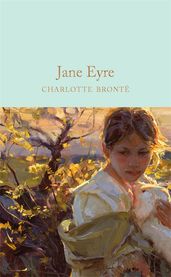 Danielle Steel
1947 – 
Danielle Steel is one of the world's most popular authors, and has sold over 650 million copies of her novels around the globe. Her many international bestsellers include Moral Compass, Beauchamp Hall and Lost and Found. 
For more on Danielle's bestselling books, new releases and what's coming soon, click here.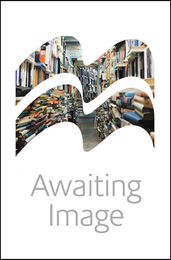 Maxine Hong Kingston
1940 –
Feminist novelist Kingston uses memory and folk tales to spin stories which connect Chinese American characters with their heritage and the horrors of communist China.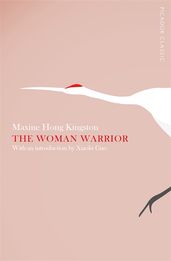 For more inspiring recommendations, don't miss this episode of Book Break all about feminist books where women take over.