Celebrating Emily Brontë's 200th birthday
We celebrate Emily Brontë's 200th birthday and give you five facts you may not know.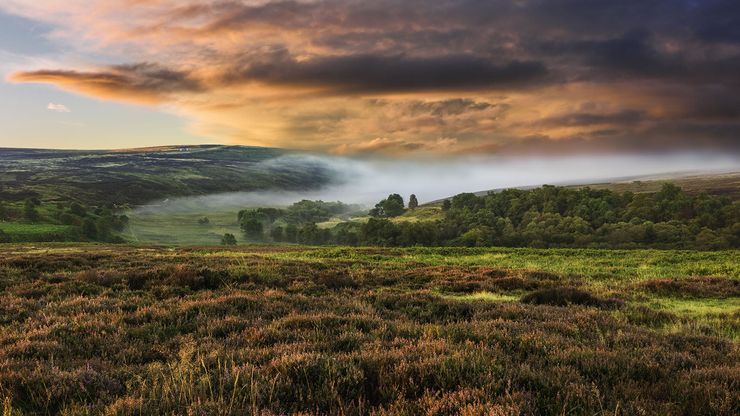 The 30th of July 2018 marks Emily Brontë's 200th birthday. Emily, along with her sisters Charlotte and Anne, were pioneers of literature in the 1800s, having initially published their works under male pseudonyms to get their stories heard. The literary landscape has changed dramatically over the last few centuries but Wuthering Heights, Emily's only novel, remains a classic, tempestuous tale of doomed love in the moody Yorkshire moors.
Britain is pulling out all the stops to celebrate this literary birthday, from a tribute postbox in Yorkshire to a handcrafted violin made from the wood of a tree near the Brontë parsonage. Emily's legacy is being honoured by a myriad of influential women - Lily Cole, Kate Bush, Carol Ann Duffy and Jackie Kay to name a few - who are turning their creative talents to Brontë inspired projects. The Brontës' stories are being told all over the country, so we thought we'd give you five facts you may not have heard . . .
Emily Brontë was born in the same year that Mary Shelley published her only novel, Frankenstein, under a male pseudonym.
Despite being renowned for her famous love story, it's believed that Emily herself was never in love and preferred the company of her sisters and dog.
If that was the case how did she come up with Wuthering Heights? Historians think Cathy and Heathcliff's relationship was based on Emily's brother Branwell and his chaotic relationship with Lydia Robinson.
Emily had a fierce love for dogs and was once bitten by one, but instead of calling for help and causing concern from others she took a hot poker from the fire used it to cauterize the wound herself.
Emily was only 30 years old when she died of tuberculosis, the same age as Sylvia Plath was when she died. 
Want more of the Brontës? In this Book Break episode guest host Katie Ruby visits the Brontës' home Haworth Parsonage and explores the Yorkshire Moors.