Melissa Daley's favourite animals in fiction
Melissa Daley, author Christmas at the Cat Cafe, chooses her favourite animals in fiction.
Which dog owner hasn't had an out-loud conversation with their beloved pooch? And show me a cat owner who doesn't suspected that, behind that enigmatic feline gaze, their cat understands more about the world than she is letting on.
There's something so tantalisingly plausible in the idea that animals think and feels just like we do. It is our conviction that our pets have minds of their own – if only they could talk! - which lies at the heart of the best animal stories.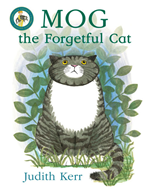 Animals have shaped my reading since I first picked up a picture book, and the first animal character I fell for was Mog the Cat.
The cuddly moggy was a loveable eccentric, and Judith Kerr's depiction of family life and the way Mog's behaviour frustrates yet charms her owners felt instantly familiar to me, living in a house with three cats of our own.
The only thing that puzzled me as a child (and puzzles me still) is why the Thomas family insisted on feeding Mog eggs!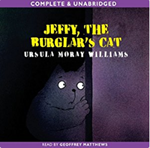 Once I was past the picture-book stage, the next fictional animal to have a impact on me was Jeffy the Burglar's Cat, by Ursula Moray Williams. It's a wonderful, whimsical story about a law-abiding cat called Jeffy, and his efforts to reform his criminally-inclined owner, a little old lady called Miss Amity.
Miss Amity keeps a burglary kit hidden in her shopping bag, and when she takes in a delinquent kitten called Little Lew, he becomes her partner-in-crime. Jeffy's long-suffering earnestness was hugely endearing, and I think it's a shame that this book seems harder to track down nowadays. A few years ago I found an audio CD of Jeffy in a charity shop. I played it to my children in the car, and they loved it too.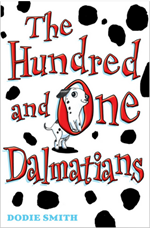 Representing the dogs on my list are The Hundred and One Dalmations. I read Dodie Smith's book after watching the Disney animation, and was blown away by how much more there was to the story than the film. I loved the parallels between the human and dog characters – the newlywed couple the Dearlys, and their dogs Pongo and Missis.
This is a story about family, and the lengths parents (whether human or canine) will go to, to protect their young from harm. The notion that dogs across the land communicate through barking outdoors at dusk (the 'twilight barking'), captured my imagination instantly. That it was this canine co-operation which helped track the missing dalmation puppies down was both magical, but at the same time, to my mind utterly believable.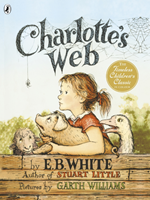 Reading Charlotte's Web, by E.B.White, was an emotional rollercoaster for me. I was entranced from the start by the premise of a little girl nurturing a runt piglet, and was so envious of Fern, getting to push little Wilbur around in her toy pram. I adored the barn spider Charlotte, who recognised Wilbur's qualities even when he was shunned by the other farm animals.
When Charlotte died, having saved Wilbur from slaughter, I sobbed my eyes out; I had never encountered the death of a character in a book before, and I was devastated. The uplifting and beautifully written description of Charlotte's spiderlings hatching helped ease my pain, however. This is not just a timeless story, but a wonderful way to introduce children to the concepts of loss and grief.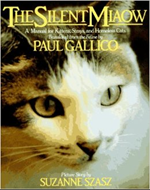 I discovered The Silent Miaow, by Paul Gallico, when I was about 11 or 12, and I thought it was the cleverest book I had ever read. The cover bears the intriguing subtitle, 'A Manual for Kittens, Strays and Homeless Cats, translated from the Feline.' I opened the book to find that it was written in the voice of the cat itself, a witty, urbane creature offering advice to other cats on how to find, captivate and dominate a human family.
It was funny, well-observed, and completely convincing in its depiction of human/feline relations from the feline perspective. I had on numerous occasions been on the receiving end of the eponymous 'silent miaow': the technique whereby a cat opens its mouth as if to miaow but makes no sound. It's the cats' secret weapon, and it gets humans every time. I read and re-read this book, and something about it must have remained lurking in my imagination, as decades later I too have ended up writing books from the point of view of a cat.
Melissa Daley's Christmas at the Cat Cafe, a heart-warming story about love, loss, family, and some unforgettable cats, is out now.