What we're reading right now: book recommendations from the Pan Macmillan team
If you're wondering what to read next, look no further. Here, the Pan Mac team share their reading recommendations.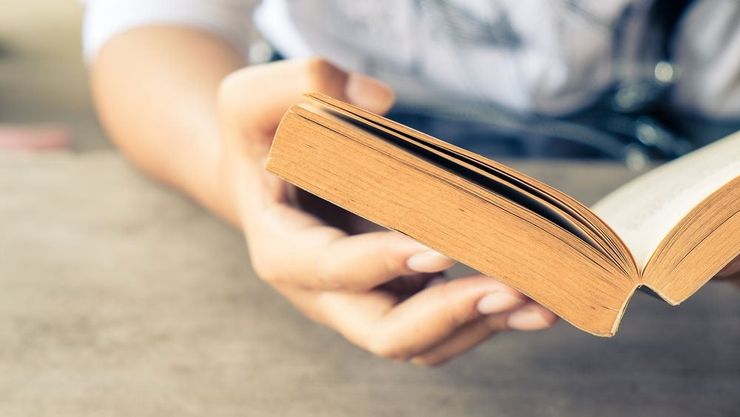 For bookworms (which the team at Pan Mac certainly are) the upside of spending so much time at home is that we have so many extra hours free to devote to our must-read lists. Here we asked some of the team to share the books they're reading right now. So whether you've got to the bottom of your must-read pile and you're wondering what to read next, or if you're struggling to focus on a book in these strange times, we hope these reading recommendations will inspire you.
Wilding by Isabella Tree,  recommended by William Upcott, Digital Marketing Executive
With its blend of wildlife and hope, Wilding has provided an escape into nature that I've been missing over the last couple of months while cooped up in my flat. Wilding tells the story of Isabella Tree and Charlie Burrell's 'rewilding' experiment – taking a step back from intensive farming at Knepp Castle to let nature take over their land. Following the introduction of cattle, deer and other free-roaming animals, rare wildlife has now found a home at Knepp unassisted by humans, with flora and fauna flourishing. Some of the more uplifting news stories of late have focused on nature's ability to thrive. In the same way, I've found Wilding to be a beacon of hope for the future during otherwise troubling times.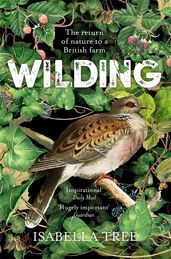 The Galton Case by Ross Macdonald and Funny Weather by Olivia Laing, recommended by Kris Doyle, Editorial Director, Picador
My first choice of book to bring relief in these difficult times was a humorous one, but the supposedly funny book I read wasn't as funny as everyone said, so I came up with two other strategies. First, I went for plot: a classic crime novel by Ross Macdonald called The Galton Case. It was good to focus on a story, not the news. You'll like this if you are a Raymond Chandler fan. The mystery will keep you turning the pages as the smart prose keeps you smiling. 
After all that pace I wanted to slow things down, so I picked up Olivia Laing's lucid essays on culture, Funny Weather: Art in an Emergency, letting my brain float in the stopped time of Agnes Martin's paintings and David Hockney's landscapes. Laing's a supple and precise writer on the visual arts, and she's got a gift when it comes to the tougher of the critic's two jobs: recommendation. Her enthusiasm sends you off to seek out what she loves with almost as much passion as she has; harder than doing a hatchet job, that.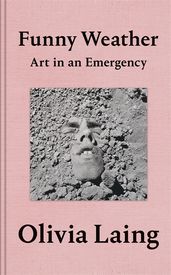 The Other Bennet Sister by Janice Hadlow, recommended by Gillian Mackay, Regional Account Manager
I am reading The Other Bennet Sister by Janice Hadlow and enjoying discovering a new story in a familiar one. You see characters you know well from Pride and Prejudice from a different angle. Not just lonely, sad central character Mary Bennet, looking for her own slice of happiness and love, but also the other Bennet sisters, Mr Darcy, Mr Bingley, Mr Collins, the wonderful Gardiner family and more. Completely absorbing and a perfect escape.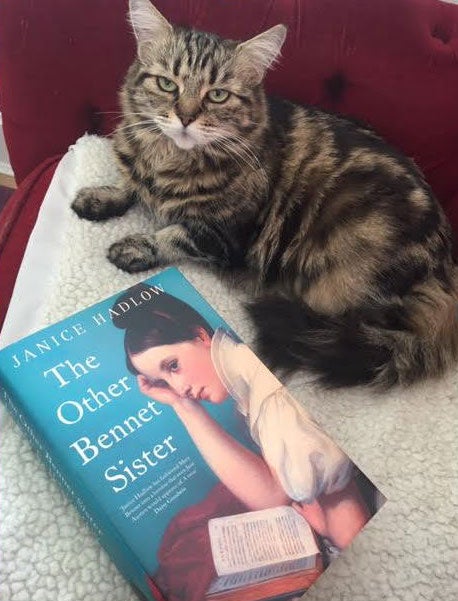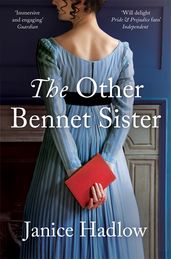 The Line of Beauty by Alan Hollinghurst, recommended by Alexandra Reed, Email Marketing Manager
I'm taking this time to return to some favourite reads that I haven't picked up in a good while, and Alan Hollinghurt's The Line of Beauty was first on my list. The book tells the story of Nick Guest, a young gay man who's just moved in with the glamorous and wealthy family of a close university friend whom he secretly adores. The book will make you laugh with its sharp and unforgiving satire on British upper-middle class society in the 1980s – one particular scene featuring Nick dancing with Margaret Thatcher springs to mind. But there are also moments of real tragedy and heartbreak, as Nick attempts to find his place in a world that ultimately is not prepared to accept him.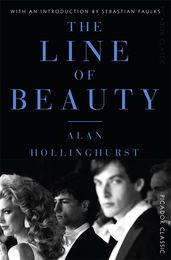 You Are Not Alone by Greer Hendricks & Sarah Pekkanen, recommended by Keren Western, Regional Account Manager
A very apt title for the moment, this deeply psychological thriller is the third book from this great duo. The writing is very clever and keeps you guessing where the authors are going to lead you with the plot. Shay Miller wants to find love and fulfilment, but it eludes her, until a tragic incident leads her to a meeting with the Moore sisters. They seem to have things sorted, with a life of glamour and an unbreakable circle of friends. But as with all great psychological thrillers, things are never what they seem. The book tackles morality and ethics, crossed boundaries and obsession. If you love books by Clare Mackintosh or Gillian Flynn then this is a must.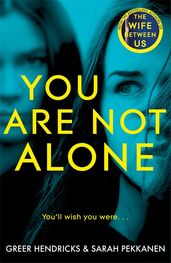 A Thousand Ships by Natalie Haynes, recommended by Elle Gibbons, Marketing Manager
A Thousand Ships by Natalie Haynes is providing me with the escape I so desperately need right now. Longlisted for this year's Women's Prize, it's an epic, multi-layered retelling of the Trojan War from an all-female perspective. I'm always keen to read stories told by forgotten voices of the past, and Natalie's background as a classicist lends the book a depth I haven't come across before. As sharp as any of our Greek heroes' swords and surprisingly playful, it draws powerful conclusions about what it means to be a woman caught up in the conflicts of men. It is the book to fill the Circe and Silence of the Girls-shaped hole in your life!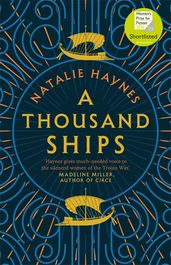 The Light Years by Elizabeth Jane Howard, recommended by Rosie Wilson, Publicity Manager
I'm rereading my tried and tested tonic for tough times, the first in Elizabeth Jane Howard's Cazalet Chronicles, a masterpiece five-part family saga. Opening in 1937, we meet the three Cazalet brothers, their wives and families, and their sister Rachel as the storm clouds of WWII loom in the Sussex countryside. The writing is exceptional and there's something glorious about knowing that four more installments await.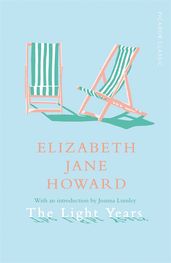 The Thursday Murder Club by Richard Osman, Three Things About Elsie by Joanna Cannon and Maggsie McNaughton's Second Chance by Frances Maynard, recommended by Sam Humphreys, Associate Publisher, Mantle
I've been struggling to read with so much going on in the world, to be honest, but a friend at another publisher very kindly sent me a proof of The Thursday Murder Club by Richard Osman, which is due out in September. It's the perfect read for troubled times: uplifting, engaging, entertaining, smart and funny – but also full of heart. It's basically clever escapist fiction at its best. Obviously it's not out yet, so I'd also recommend Three Things About Elsie by Joanna Cannon (which got me out of a reading slump once before) and Maggsie McNaughton's Second Chance by Frances Maynard (which is a little bit cheeky as I publish it, but it's wonderfully heartwarming, so a great antidote to everything that's happening Out There).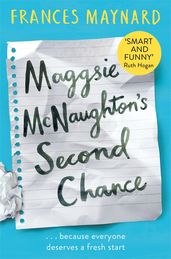 Little Bandaged Days by Kyra Wilder, recommended by Charlotte Greig, Project Editor, Picador
I'm re-reading Little Bandaged Days at the moment. It is a beautifully written literary novel which details a housewife's descent into madness whilst trapped in the confines of her perfect life and home. Unpredictable, and brutally honest, the book grapples with the realities of motherhood and how they threaten to strip away your identity. In this case, things are exacerbated by the isolation of moving to a new country, Switzerland, with a language barrier. I'm drawn to stories about isolation right now, unsurprisingly, so this novel feels extremely relevant. It is vertigo-inducing, terrifying and – I think – very special.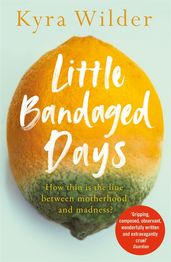 Saint X by Alexis Schaitken, recommended by Emma Oulton, Creative Producer
Like a lot of people, I've been struggling to concentrate on reading with so much else going on in the world, but this book has finally allowed me to fully lose myself in a story. Saint X is about a woman suddenly confronted with one of the main suspects from her sister's murder nearly twenty years earlier, who was released due to lack of evidence. Through the memories this chance encounter brings up for both of them, we try to piece together what really happened all those years ago. But even more compelling than the mystery is how richly drawn these characters are – I feel like I know them all inside out.