The best witches in books
Here are some of our favourite witches from fiction across the ages.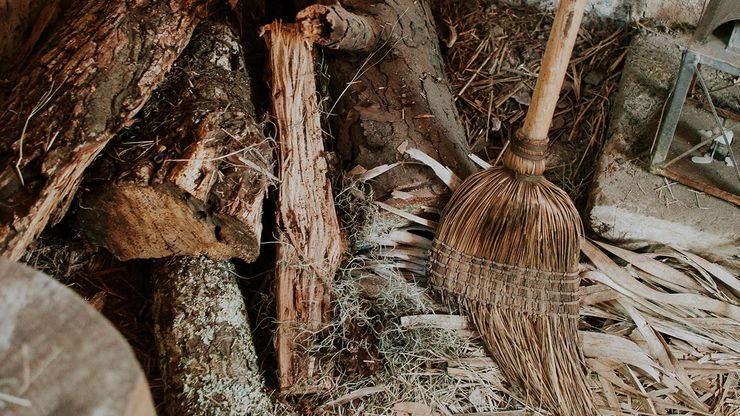 Witches have inspired many myths, songs, stories and books, we've put together our edit of the best witches in books across the ages.
1. Hermione Granger
Hermione, from the Harry Potter Series, has to be number one on the top 10 witch list, she is awesome! Not only is she clever and one of the best students, she also goes on amazing adventures and battles evil. Being a muggle-born often makes people see her as inferior but she never lets anyone get her down about not having a magical family. In the end she helps to save Hogwarts, and the whole wizarding world, from destruction at the hands of Lord Voldemort.
2. Lena Duchannes
The caster from Beautiful Creatures, Lena is to be chosen by either the light or the dark on her sixteenth birthday when she gains her true powers, but which side will she be drawn to? Despite the threat of darkness that surrounds her, Lena remains optimistic and focuses on her love for her classmate and best friend, Ethan, as she tries to stop him from being harmed by the dark magic that is attempting to claim her.
3. Serafina Pekkala
Serafina Pekkala is the queen of a clan of witches in Philip Pullman's His Dark Materials. She is powerful and wise, but most of all kind, as she helps Lyra, saving her life on several occasions. She is expert at flying and not afraid to use her magic or skills with a bow and arrow to aid Lyra in her adventures.
Luna Lovegood, also from the Harry Potter series, is sweet and charming, but also not afraid to be different. She enjoys standing out from the crowd and doing her own thing, but is always there when her friends need her. She puts up with the teasing and taunting that her fellow students make her suffer, because she never lets their negativity affect her. She is brave and very clever, truly a witch to be admired.
Everybody's favorite worst witch! Mildred Hubble may not be the brightest or most brilliant witch at Miss Cackle's Academy for Witches, but she still makes the top 10 list. She is good-natured, funny, and very clumsy, but despite all these flaws she still manages to save the school from an evil plot that threatens to destroy it.
6. Elphaba, The Wicked Witch of the West
The Wicked Witch of the West has been shown in many lights. Firstly, as the mean and evil witch trying to harm Dorothy in The Wizard of Oz, and then also as the victim of ruthless bullying and misunderstanding in Gregory Maguire's novel Wicked, which has also been turned into a West End musical. Elphaba shows everyone that she is strong and independent with a strong moral compass as she campaigns for equal rights for humans and animals in Oz.
Whilst this may not be a very well known series, the characters are truly magical and the stories are spell binding. On what starts as a perfectly normal day, Rachel and her brother Eric are stolen away from their family by an evil witch intent on doing them harm. However, Rachel soon discovers she has great power of her own, which may help her defeat the witch and save the icy kingdom of Ithrea. Despite the twists and turns, Rachel still manages to keep her brother safe, learns more about herself and grows as a person.
Okay not technically a 'book' but we couldn't leave these lassies out. Scary, evil, and mistresses of trouble, these witches come from Shakespeare's Scottish play, Macbeth. You may have heard of the line 'double, double toil and trouble' or studied Macbeth in school, and if so you will know that these are witches you would not want to mess with.
9. Alina Starkov, from the Grisha series
Alina is the heroine of the Grisha series, by Leigh Bardugo. In the first book, Shadow and Bone, Alina discovers that she possess powers as she saves her best friend Mal from being killed by creating a blinding light, which deters his attackers. She is taken away to the royal court for Grisha training and is tutored by the Darkling, the most powerful of them all. Alina soon discovers all is not as it seems, and she must flee for her life; as she would rather die then let her power come into the wrong hands.
10. The Grand High Witch, fromThe Witches by Roald Dahl
The meanest, ugliest witch in all the world! Intent on destroying children, she travels the globe enforcing her hatred of children and congratulating those witches who are joining her in her cause. She tells witches the best ways to put down children, whilst eliminating other witches who stand in her way. Just be glad she's not your teacher.