Pan Macmillan is delighted to congratulate Julia Donaldson on being awarded a CBE
Pan Macmillan is delighted to congratulate Julia Donaldson on being awarded a CBE for services to literature in the 2019 New Year's Honours list.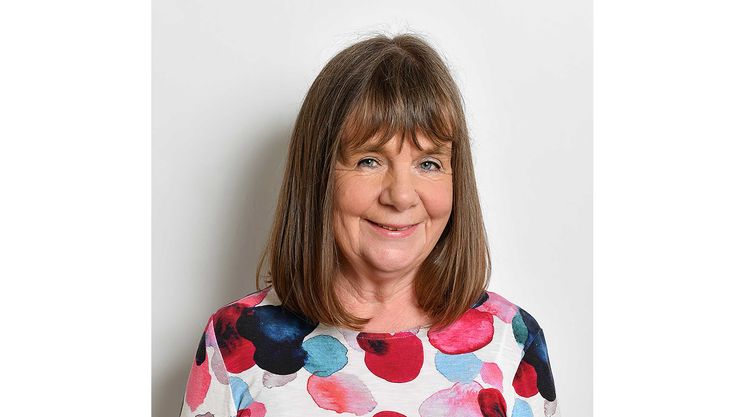 'We have been lucky enough to be the publisher of Julia Donaldson and her brilliant stories for 20 years and couldn't be more pleased to see this public recognition for her work in children's books,' says Anthony Forbes Watson, Managing Director at Pan Macmillan. 'This award is so very well deserved; Julia, alongside her husband Malcolm, works tirelessly to reach her young readers and there isn't a family who doesn't know her books and rhymes off by heart. Her stories are translated into more than 76 languages; she really is a global phenomenon.'
Julia Donaldson says on receiving her award, 'I am delighted to receive this honour, and regard it as an acknowledgement of the dedication of all those who work in the world of children's books – the authors, illustrators, publishers, booksellers, librarians, teachers and organisations and charities that promote the enjoyment of reading. I also want to take this occasion to highlight how the access of children throughout our country to reading and libraries is endangered with libraries shutting and the jobs of many professional librarians lost. This trend needs urgently to be reversed if we want today's children to have the same opportunities my generation had to become widely-read, informed and imaginative adults.'
Macmillan Children's Books publishes Julia Donaldson's bestselling and award-winning stories with a range of fantastically talented and award-winning illustrators, who each bring her stories to life in their own individual way. Perennial family favourites, The Gruffalo, illustrated by Axel Scheffler and What the Ladybird Heard, illustrated by Lydia Monks, both have global sales in the millions, and also celebrate significant anniversaries in 2019. The Paper Dolls, illustrated by Rebecca Cobb, won a Guinness World Record in 2013 for the longest chain of paper dolls ever created, raising money for Save the Children. What the Jackdaw Saw, illustrated by Nick Sharratt, and published during Julia's time as the UK Children's Laureate, was created with deaf children with the not-for-profit organisation Life and Deaf.
Macmillan Children's Books also publishes Julia's fiction and poetry, as well as her award-winning picture book stories. Most recent titles include The Cook and the King, illustrated by David Roberts, and unique gift book, Animalphabet, illustrated by Sharon King-Chai.
Next year a new collaboration with Greenaway Medal Winner, Catherine Rayner, launches with The Go-Away Bird and 2019 also heralds an eye-catching new look for Julia's bestselling titles illustrated by David Roberts.
Julia's stories now also have a vibrant life off the page, from stage to screen, her characters feature in nature trails, on library cards and on book tokens and Christmas wouldn't be the same without a Julia Donaldson story airing on the BBC.