Joe Wicks talks quick and easy cooking for family and friends
Joe Wicks on making cooking for family and friends quick and easy.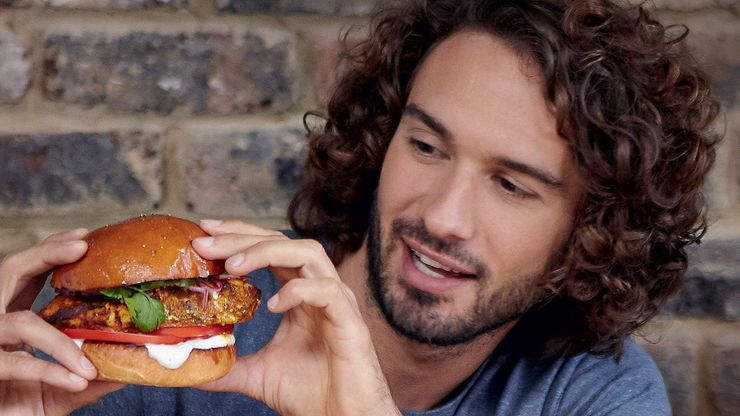 Ahead of the publication of Joe's 30 Minute Meals on 6th September, we spoke to the Body Coach about the joy of cooking for family and friends, his favourite recipes from the new book, and how to create healthy meals the whole family will love.
What do you enjoy about cooking for a group?
There's nothing better than getting your closest friends and family together and sharing good times with great food. Just because you're being sociable, doesn't mean you have to eat boring food. My new book Joe's 30-Minute Meals shows you how to create delicious dishes that are still lean.

How often do you like to get everyone round the table for a meal?
I love having people round to my house. Most Sundays I will get up and go for a walk or bike ride around Richmond Park, then have people over in the afternoon. I'll either have the BBQ on or I'll be cooking up a roast. Having everyone around the table together, laughing and chatting; it's just the best feeling.

What are some of your favourite dishes from the new book?
Everyone seems to be loving the Kofta-stuffed Romano Peppers. You have all your spices, mince, onions and a bit of mozzarella on top. It tastes incredible. But my favourite thing about all the recipes is that you can get them made in half an hour. Easy!

What's your favourite meal to enjoy with your family?
The Goat's Cheese and Chorizo Morning Muffins are banging. You can make twelve in a tray so if you have people staying over, it's a pretty impressive brekkie to serve up on the breakfast bar. If you've got people round for a quick lunch, I'd rustle up a Mexican Tortilla with Chicken and Feta. It has lean meats, good fats, all the flavours and will keep you going until dinner – no snacking required. For dinner, I use my BBQ pretty much all year round. So great for a flamed bit of steak. Whack it on the barbie, get those smells wafting through your house. If it's lovely weather, eat outside. If not, bring it in.

What's your best tip to make sure that meals for the family are both delicious and healthy?
Prep like a boss. Work out the meals you are going to make at the start of the week. Cook in bulk when you can, so you've always got a spare chilli or curry in the freezer – that way if you're rushed for time one night you still have a lean meal. Or pack some in your lunch the next day. Most people stick to the same two or three meals they know. I hope that with Joe's 30-Minute Meals I can teach people some new skills and spice up their cooking routine a bit. When I first started doing Lean in 15, I couldn't boil an egg. Look at me now. If I can do it, anyone can.