The poets you must know for World Poetry Day
From legendary performance poets to social media stars, these are the poets you need to know on World Poetry Day.
21st March marks World Poetry Day, a day which was adopted by UNESCO in 1999 to celebrate 'the unique ability of poetry to capture the creative spirit of the human mind.' Poetry has been shared throughout history and on every continent; an art form which transcends our differences to unite us in our shared humanity. On World Poetry Day, seize the opportunity to discover a new poet, or re-read a favourite poem. To inspire you. here are the poets, from rising stars to literary legends, we think you should be acquainted with.
Rising stars
Rachel Long
Rachel Long is a poet and the leader of the Octavia Poetry Collective for Womxn of Colour. The Octavia Poetry Collective was formed in response to the lack of inclusivity and representation in the poetry world, and is housed in the Southbank Centre, London. She was shortlisted for Young Poet Laureate for London in 2014 and her work has been featured in The London Magazine, Magma and Filigree: An Anthology of Contemporary Black British Poetry. 

Rachel's debut poetry collection, My Darling From the Lions, is a thrilling collection about identity, love and growing up from a brilliant young South London British Ghanian poet. My Darling From the Lions will be published in July. You can read a selection of Rachel's poetry here.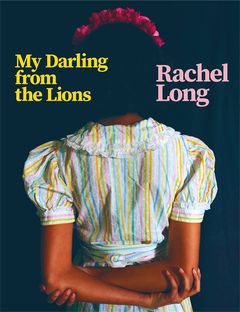 Jericho Brown
Jericho Brown is an award-winning poet whose work addresses issues of race, sexuality and masculinity in American society. Previously the speechwriter for the mayor of New Orleans, his first book PLEASE won the American Book Award. The New Testament, published in 2018, was a powerful meditation on the black gay experience through the subversive use of Bible stories and was awarded the Thomas Gunn Award for Gay Poetry and the Paterson Award for Literary Excellence. His new collection, The Tradition, is published by Picador in August.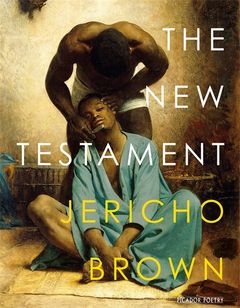 Layli Long Soldier
Layli Long Soldier is an Oglala Lakota poet, writer and artist, and is poetry editor at Kore Press. Her chapbook Chromosomory was published in 2010, and her first full-length collection, Whereas, will be published in the UK in April 2019. Whereas addresses the coercive language used by the United States government in its responses, treaties and apologies to the Native American people and was shortlisted for the international Griffin Poetry Prize.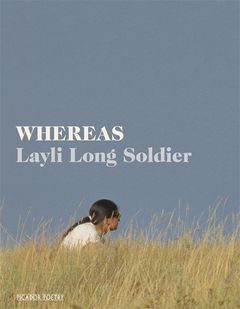 Social media sensations
Brian Bilston
Described as the Banksy of poetry and the unofficial Twitter Poet Laureate, Brian Bilston is a social media phenomenon, with over 60,000 Twitter followers being won over by his witty, moving and accessible poetry. But Brian Bilston's true identity  is shrouded in mystery. His first poetry collection, You Took the Last Bus Home, was published in 2017, and his debut novel, Diary of a Somebody, is out now.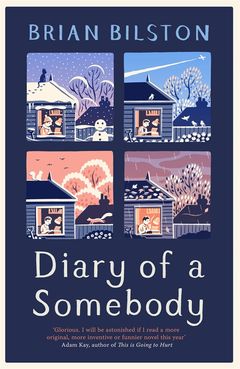 Rupi Kaur
Rupi Kaur began sharing her poetry and illustrations on Instagram in 2014, and now has over three million followers and is undoubtedly the most famous 'Instapoet'. Her poetry addresses love, sex, race and abuse, and she has published two collections, milk and honey and the sun and her flowers. Kaur writes using only lower case letters, with full stops her only punctuation, to reflect the Gurmukhi script which is part of her culture.
Performance poets
John Cooper Clarke
Known as the original people's poet, John Cooper Clarke rose to prominence in the 1970s, sharing a stage with the likes of the Sex Pistols, Joy Division and The Buzzcocks. Just as relevant today, his influence on pop culture is obvious, with Arctic Monkeys adapting his poem I Wanna Be Yours into a song on their fifth album, AM.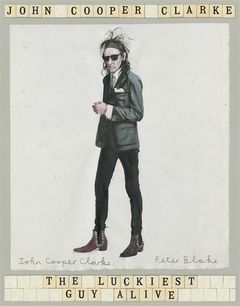 Kate Tempest
Spoken word performer, poet, author and playwright Kate Tempest is multi-talented, as her accolades show. Winner of the Ted Hughes award for her poetry collection Brand New Ancients and nominated for the Mercury Music Prize for her debut album Everybody Down, her vibrant and powerful work addresses issues from society to personal relationships and is not to be missed.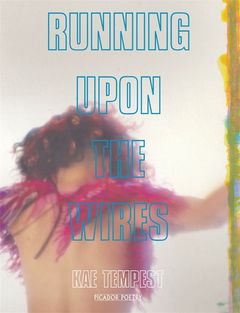 Hollie McNish
Originally gaining attention for her work as a spoken word performer, with her YouTube videos gaining millions of views worldwide, Hollie McNish has gone on to write three collections of poetry and win the Ted Hughes Award for New Work in Poetry. Don't miss the opportunity to see one of her powerful live performances.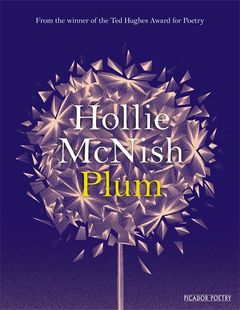 Trailblazers
Robin Robertson
Robin Robertson is a Scottish poet living in London who has written five collections of poetry, winning the E. M. Forster Award and various Forward Prizes. His groundbreaking The Long Take was a thrillingly original work which combined poetry and prose in a noir narrative that is truly unclassifiable and was shortlisted for the 2018 Man Booker Prize.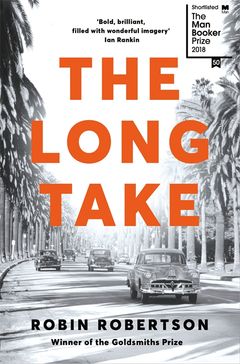 Claudine Rankine
Claudine Rankine, is a Jamaican poet, essayist and playwright who has changed the face of contemporary poetry. One of America's most celebrated poets, she has won numerous awards and her collection Citizen is the only poetry book to be a New York Times bestseller in the non-fiction category. Her work deals with black Americans lived experience of racism, often using the experimental form she is known for. She also creates videos with her photographer husband John Lucas, such as the video below.
Iconic poets
Carol Ann Duffy
Carol Ann Duffy is a multi award-winning poet and was appointed as Britain's Poet Laureate in 2009 - the first woman to hold this title. Her work address issues from oppression, gender and violence, to the poem 'Achilles', written about the Achilles tendon injury that prevented David Beckham playing in the 2010 World Cup. Studied throughout schools in Britain, Carol Ann Duffy has become one of the country's best-loved poets.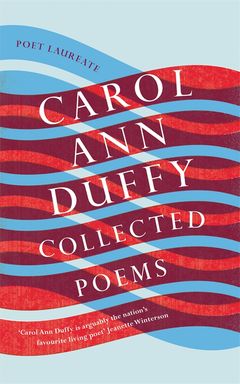 Jackie Kay
Jackie Kay was born in Edinburgh, and is the third modern Makar, the Scottish poet laureate. A novelist as well as a poet, she has received acclaim for her work for both adults and children. Dealing with issues of race, nationality and sexuality, her work is not to be missed.