Friday poem: 'Library Poem'
Tomorrow is National Libraries Day, the annual celebration of these vitally important public services. This week's Friday poem is a celebration of libraries from author of The Gruffalo, Julia Donaldson.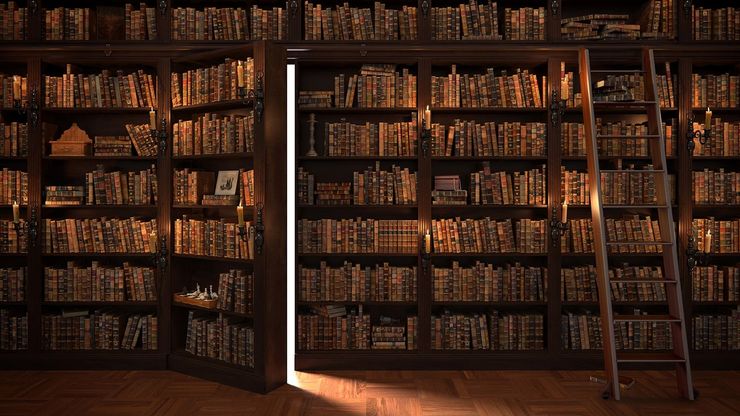 Everyone is welcome to walk through the door.
It really doesn't matter if you're rich or poor.
There are books in boxes and books on shelves.
They're free for you to borrow, so help yourselves.
 
Come and meet your heroes, old and new,
From William the Conqueror to Winnie the Pooh.
You can look into the Mirror or read The Times,
Or bring along a toddler to chant some rhymes.
 
The librarian's a friend who loves to lend,
So see if there's a book that she can recommend.
Read that book, and if you're bitten
You can borrow all the other ones the author's written.
 
Are you into battles or biography?
Are you keen on gerbils or geography?
Gardening or ghosts? Sharks or science fiction?
There's something here for everyone, whatever your addiction.
 
There are students revising, deep in concentration,
And school kids doing projects, finding inspiration.
Over in the corner there's a table with seating,
So come along and join in the Book Club meeting.
 
Yes, come to the library! Browse and borrow,
And help make sure it'll still be here tomorrow.
 
From Crazy Mayonnaisy Mum, a collection of poems for the very young from the author of The Gruffalo, Julia Donaldson.  
To get you in the mood for National Libraries Day, we've collected quotes from some of our favourite writers on the value of libraries.