Sarah Butler on her favourite place to write
Sarah Butler, author of Jack & Bet, tells us about the beautiful writing desk that is now her favourite place to write.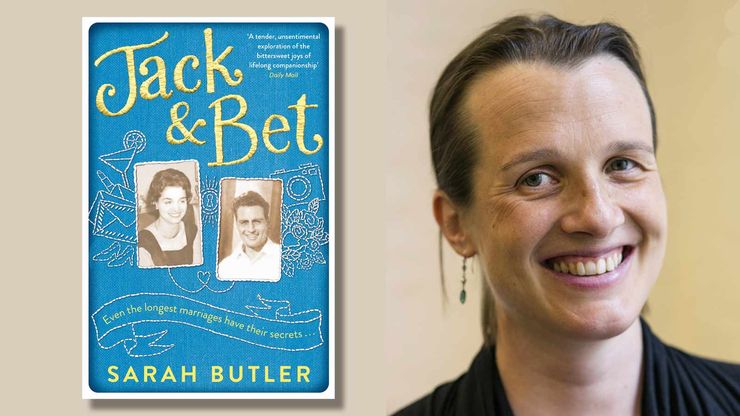 Any writer knows that it's important to have a space to write where you feel focused and inspired – whether that's in an office, a library or on your laptop in bed. For Sarah Butler, author of the profoundly moving novel Jack & Bet, that space is at the stunning writing desk which sits in her studio. Here she tells us more about her favourite place to write. 
I am (unfortunately) a silence-junkie, endlessly in pursuit of the quietest possible place to work. There is something about silence that I find conducive to writing, getting deep inside my own head and the lives of my characters.
I am lucky enough to live in a house with a garden big enough for a small studio, which we call 'the shed'. It's a prefab, well-insulated, clean and bright space that sits maybe ten paces away from our back door. The windows look across our small garden and into the gardens of our neighbours – a pleasantly green aspect given the urban area we live in. Right now as I write I can see the beginnings of a sunset, the pale edges of the clouds lit a dusky pink. A bird flits from one tree to another. The traffic is just a gentle background hum.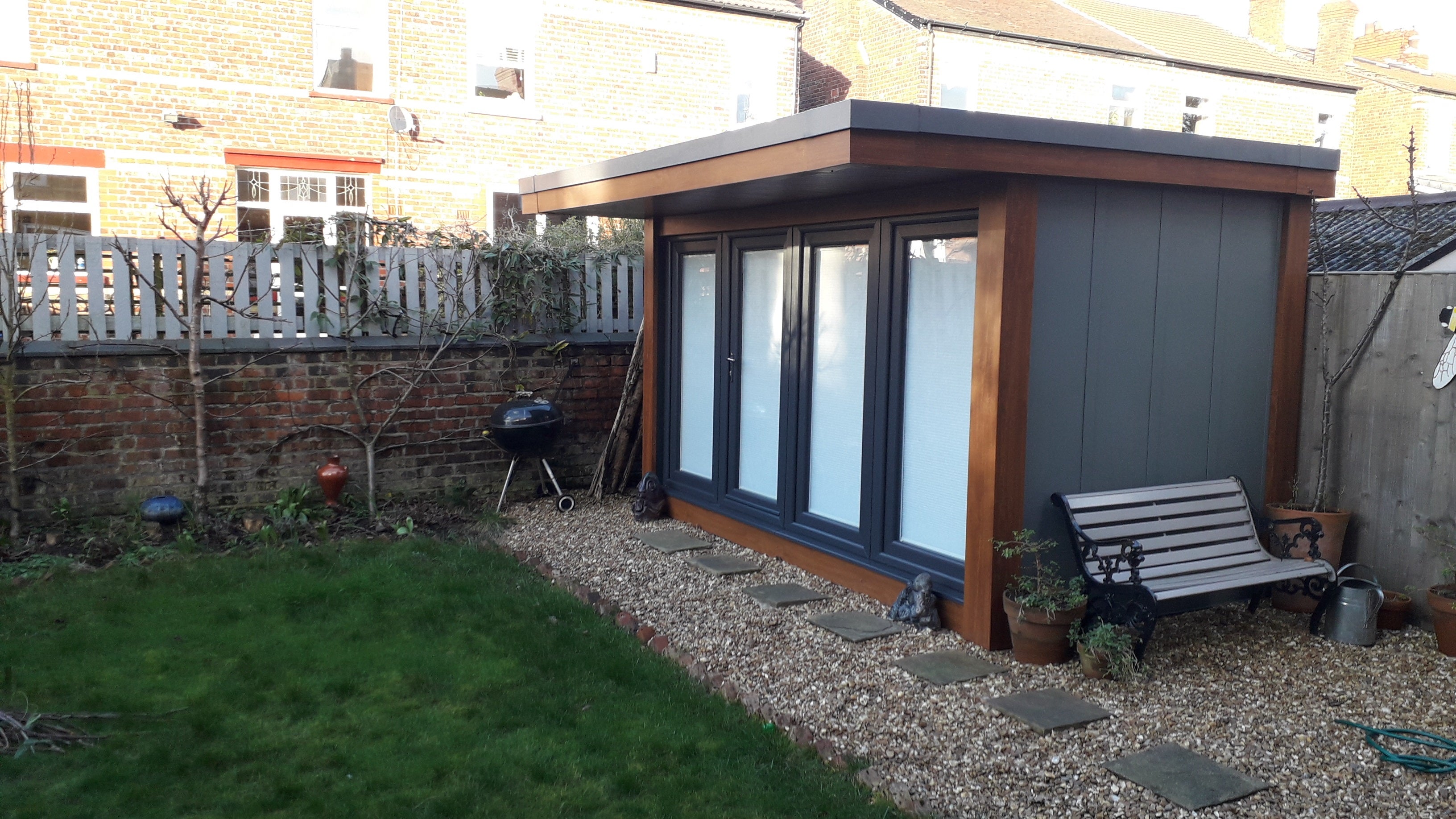 There isn't much in my studio: three bookshelves packed with books; a big beanbag and my writing desk. The desk, however, is no mere desk. For years I wrote on a glass-topped Ikea table, which was entirely functional, a surface where I needed a surface. Then two years ago I turned forty. I had a small child who woke almost hourly through the night and did not have the energy to even think about organising a party. Instead, I commissioned a writing desk from Debs Hart, a fantastic furniture maker based in North Wales. What a treat the whole process was! Debs visited me at home and we spent a long time talking about how I write and what kind of desk I might like to have. I visited Debs a couple of times at her workshop to refine the designs and think about wood. 
I trusted Debs from our very first meeting, and while I gave her an outline of what I wanted: an asymmetrical top of English walnut with exposed joints, and legs in a wood of a contrasting colour; plus a 'functional cube' as we called it, which would lift my laptop to the right height, and incorporate open shelves. Other than that, I let her exercise her creative instinct.
Debs delivered the desk in August 2019 and it is a thing of intense beauty that lifts my heart every time I open my door. The curved front feels as though it is holding me as I write, and the smooth, beautifully joined top is a delight to sit and stroke as I think. The functional cube is too beautiful to go by that name any longer, with pale maple shelves and a stunning walnut exterior. It is more beautiful and more inspiring than I had dreamed it could be.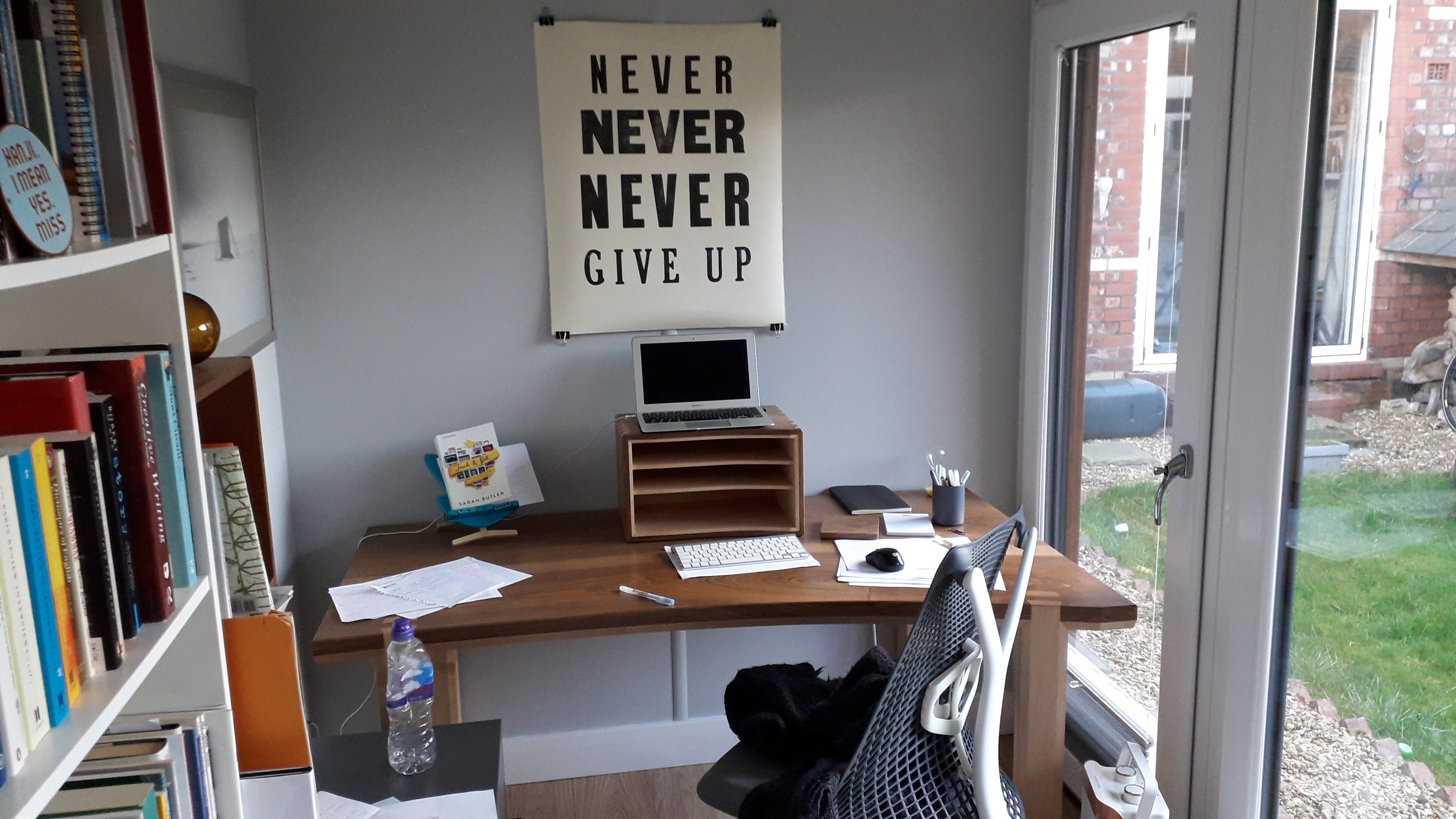 Above my desk hangs a beautiful letterpress poster that reads 'Never Never Never Give Up' – advice I have repeated to many of the writers I have met and taught over the years. On the desk itself there's not much: an egg-timer for when I'm struggling to get started and want to create a false deadline; a pot of Muji pens of varying colours; a 'book chair' to hold my notes or the draft I am currently working on. Oh, and my Bose noise-cancelling headphones, for when I really need to shut out the world in order to write.