Downstairs at Picador
In true Picador style, we've got lots of really exciting novels to show you, so read on for extracts!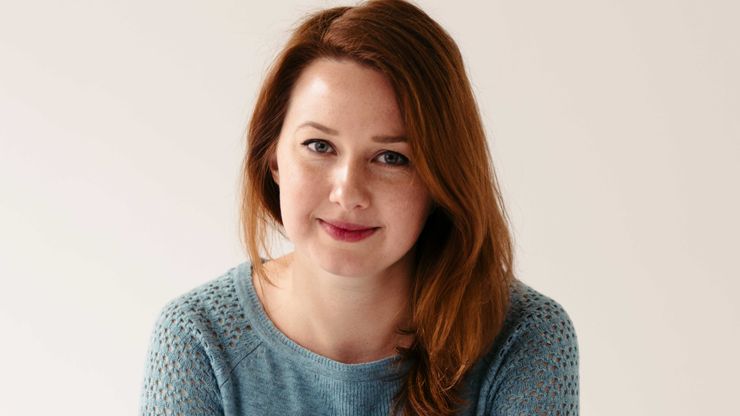 How To Be a Good Wife, Emma Chapman
Marta and Hector have been married for a long time – so long that she finds it difficult to remember her life before him. He has always taken care of her, and she has always done everything she can to be a good wife.
This is a 'read-in-one-sitting' kind of book, so gripping you can't put it down until you've found out the truth of Marta's story – if there is such a thing as truth.
Meeting the English, Kate Clanchy
Kate Clanchy was born and grew up in Scotland but now lives in England. She is a popular poet: her collections, Slattern, Samark and and Newborn have brought her many literary awards and an unusually wide audience. She has also written extensively for Radio 4 and reviews and writes comment for the Guardian.
The View on the Way Down, Rebecca Wait
This novel will open your eyes and break your heart. It is the story of Emma's two brothers – the one who died five years ago and the one who left home on the day of the funeral and has not returned since.
It is the story of her parents – who have been keeping the truth from Emma, and each other.
It is a story you will want to talk about, and one you will never forget.
The Heretics, Will Storr
During the course of this book, Storr goes on a tour of Holocaust sites with David Irving and a band of neo-Nazis, experiences his own murder during 'past life regression' hypnosis, discusses the looming One World Government with iconic climate sceptic Lord Monckton and investigates the tragic life and death of a woman who believed her parents were high priests in a baby-eating cult. Here, he recalls listening to John Mackay, a Christian, discussing The Origin of the Species.
Introducing the next generation of Picador writers . . .
Kiss Me First, Lottie Moggach
Lottie Moggach's debut novel Kiss Me First was acquired by Picador editor Francesca Main in a hotly-contested eleven-publisher auction earlier this year.
Read more about this exciting novel about the realities of online identity.
Burial Rites, Hannah Kent
In northern Iceland, 1829, Agnes Magnúsdóttir is condemned to death for her part in the brutal murder of two men.
Agnes is sent to wait out the months leading up to her execution on the farm of district officer Jón Jónsson, his wife and their two daughters. Horrified to have a convicted murderess in their midst, the family avoid contact with Agnes. Only Tóti, the young assistant priest appointed her spiritual guardian, will listen to Agnes's side of the story. 
Ten Things I've Learnt About Love, Sarah Butler
Alice has just returned to London from months of travelling abroad. She is late to hear the news that her father is dying, and arrives at the family home only just in time to say goodbye.
Daniel hasn't had a roof over his head for years, but to him the city of London feels like home in a way that no bricks and mortar ever did. He spends every day searching for his daughter; the daughter he has never met. Until now . . .
Heart-wrenching and life-affirming, this is a unique story of love lost and found, of rootlessness and homecoming and the power of the ties that bind. It is a story for fathers and daughters everywhere.