The most brilliant children's books of 2016
From picture books to novels, classic tales to modern mysteries, here are the best tales for young readers.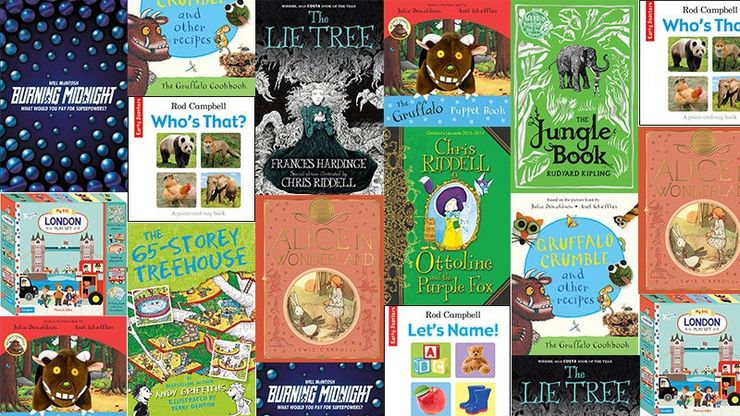 Here are just some of the best children's books of 2016, from picture books which help your baby learn about the world around them, to thrilling young adult novels that teenagers will love. 
Baby – 2 years old
Let's Name and Who's That?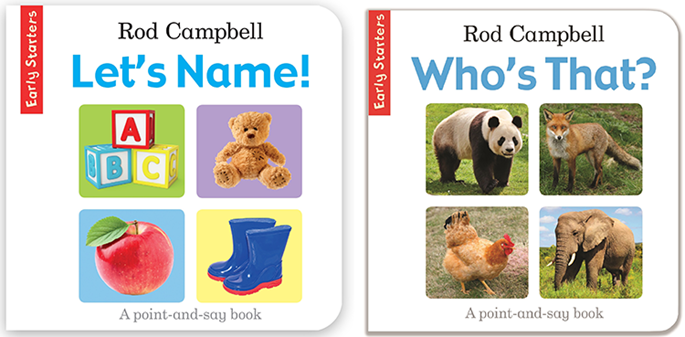 We have two new books to help your child learn about the world by linking words to objects and expand their vocabulary. Early Starters: Let's Name! and Early Starters: Who's That? are packed with clear, bright pictures of everyday objects and animals that your child will love to point at and name.
My First Gruffalo: The Gruffalo Puppet Book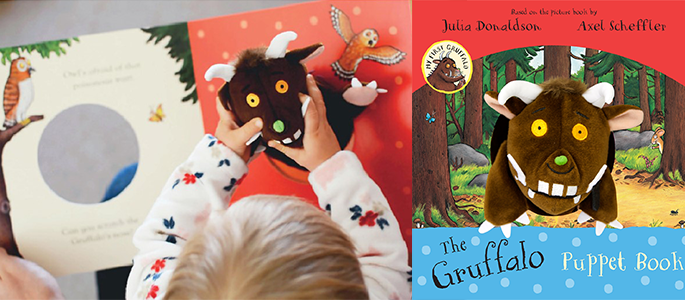 Bring the Gruffalo to life with this fun and interactive soft puppet book. You can scare away fox, scratch the Gruffalo's warty nose and tickle his prickles. Fox, Owl and Snake might be scared of him, but children will want to give the Gruffalo puppet a big cuddle by the end.
To see our most recent list of the best books for babies and toddlers click here.
children aged 3 – 5 years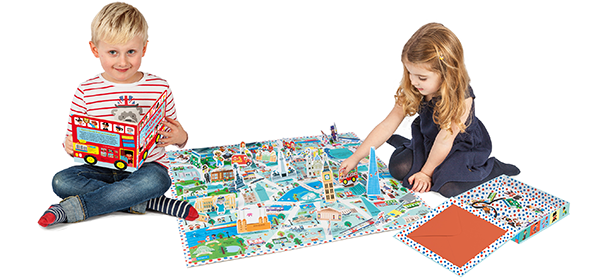 Illustrated by the talented Parisian illustrator Marion Billet, My Big London Play Set includes a giant fold-out playmat, a sticker activity book and over 40 stand-up pieces featuring vehicles, characters and famous landmarks with fun facts on the back.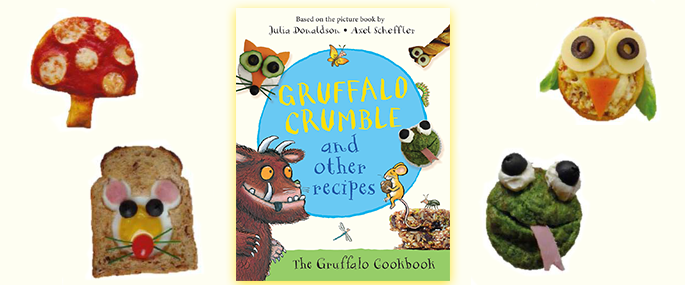 Gruffalo Crumble and Other Recipes is packed full of healthy snacks, simple meals, and sweet treats – make your own Owl Ice Cream, Scrambled Snake and Roasted Fox, and of course . . . Gruffalo Crumble!
With twenty-four recipes specially designed for you to make with your children, easy-to-follow, step-by-step instructions and lots of hints and tips on what to do next, Gruffalo Crumble and Other Recipes is a great way to introduce any child to cooking and baking.
6 – 8 years old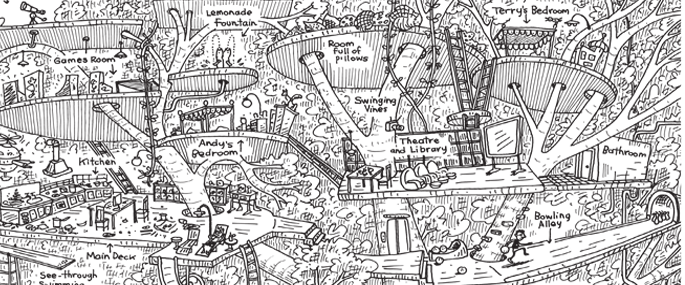 Join Andy and Terry in their wacky treehouse adventures. There's a pet-grooming salon, a birthday room where it's always your birthday (even when it's not), a room full of exploding eyeballs, a lollipop shop and much more. For fans of Captain Underpants and Diary of a Wimpy Kid.

Ottoline and the Purple Fox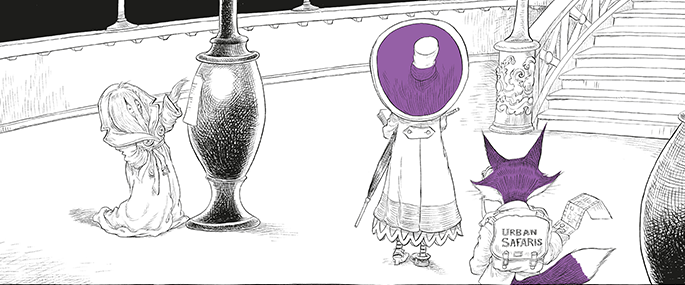 A brand new adventure from Children's Laureate, Chris Riddell. One day, Ottoline and Mr Munroe meet an enigmatic purple fox, who offers to take them on a night-time urban safari. The fox shows them all the hidden animals of the city and Ottoline makes notes on them in her field notebook. Mr Munroe is making notes too – on the anonymous poems he finds stuck to lampposts on their journey. Who is the secretive poet?
9 – 11 years old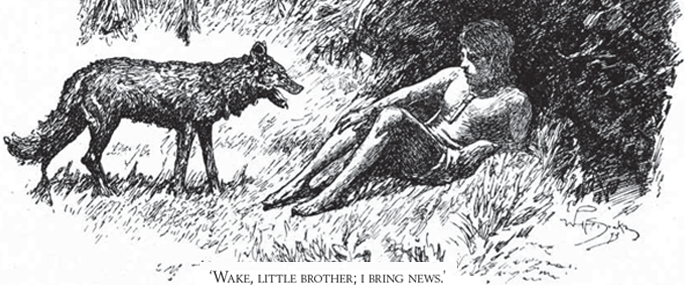 The Jungle Book is the classic collection of animal tales that shows Rudyard Kipling's writing for children at its best. The short stories and poems include the tale of Mowgli, a boy raised by a pack of wolves in the Indian jungle. We meet the tiger Shere Khan, Bagheera, the black panther, Baloo, the 'sleepy brown bear', and the python, Kaa.
Mabel Lucie Attwell's Alice in Wonderland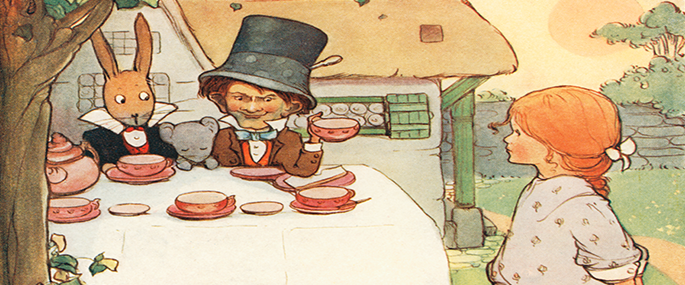 Lewis Carroll's Alice has been enchanting children for 150 years. Curious Alice, the bossy White Rabbit, the formidable Queen of Hearts and the Mad Hatter are among the best-loved, most iconic literary creations of all time. Mabel Lucie Attwell's gorgeous 1911 re-imagining of Lewis Carroll's classic returns to print in a stunning colour gift edition.
12 years and up

The Lie Tree: Illustrated Edition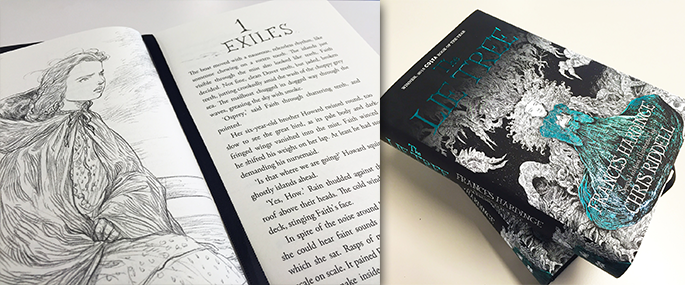 Winner of the Costa Book of the Year 2015, The Lie Tree is a dark and powerful novel, and this edition is packed full of gorgeous black and white illustrations by Children's Laureate Chris Riddell, which perfectly compliment this addictive and dangerous story.

Burning Midnight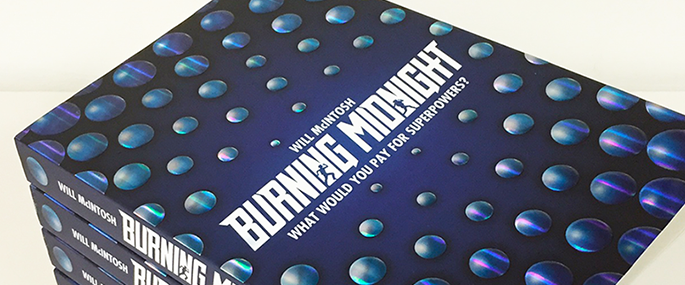 Teenager Sully is constantly looking for rare spheres to sell. When fellow collector Hunter shows up with her plan to locate a rare sphere, what they find will change their lives forever. Kick Ass meets Scott Pilgrim in this action-packed story.