Who is The Other Woman?
Sandie Jones shares the story of how she came to write her new book, The Other Woman.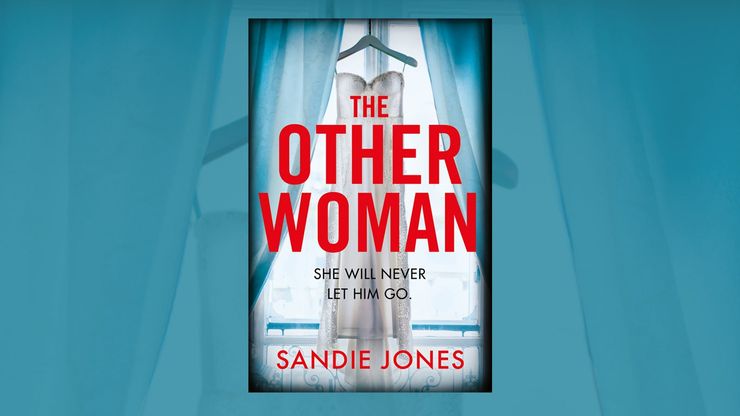 The Other Woman is a gripping domestic thriller about a mother whose love for her son threatens his relationship with his new girlfriend.
With fans including book-lover Reese Witherspoon, who listed The Other Woman as her November book pick, here, author Sandie Jones shares the story of how she came to write the book.
The idea behind The Other Woman started to form when I reached my forties. I was fascinated to discover that whilst friends and peers were still struggling to temper the power struggle with their mother-in-laws, some twenty-five years on; they were also becoming mother-in-laws themselves. You would have thought that they had learnt from their own experience and therefore strive to be their daughter-in-law's best friend, but incredibly they themselves often turn into the very same 'monster-in-laws' that they've spent their entire marriage fighting against.
It made me wonder if we didn't all have that rogue gene in us. I, for one, consider myself to be a sane and compassionate woman, but I only have to think about my children bringing home a partner and I break out in hives! We are a five-piece family unit and we're happy that way – thank you very much!
Once I started thinking about it, it struck me that the relationship between a woman and her partner's mother is unique, as it is one of the few adult associations we have that is not dictated by choice. We can choose our friends, our acquaintances and our partner, but his mother comes with him as part of the package, whether we like it or not, and there is not a mother in the world who is ever going to think that their son's girlfriend or wife is too good for him!
It can start off with a seemingly innocuous remark, such as being told how our spouse likes his steak, or perhaps a comment being passed about our homemaking skills, or lack of! But the minutiae of everyday commentary can very easily transcend into a lifetime of discontentment. Soon we're being advised on how to look after our children, or warned that our marriages aren't quite as happy as we thought they were.
Pammie, the mother-in-law that I have created in The Other Woman is an extreme version of all of the above! She will stop at nothing to get what she wants; Emily away from her son Adam. There is nothing she won't do in her efforts to drive them apart, and the depths to which she'll plummet know no bounds. 
It was never my intention to make Pammie as evil as she is. I started out with a stereotypical mother-in-law and thought it would be fun to see how far she'd go. But I surprised even myself with how vicious and destructive she became, and once I started I couldn't stop. Just when you think she can't get any worse, she ramps it up another gear.
This story goes to prove that you never know who The Other Woman is going to be. She might not be the obvious choice; the attractive colleague at your husband's office or the school mum who flirts outrageously every time she sees him. She might just be a little closer to home, and then you're in for a whole heap of trouble!
Reese Witherspoon has announced the The Other Woman is her November book club pick, calling it 'a mess-with-your-mind thriller that will leave your head spinning.'
Reese Witherspoon The Other Woman