Picador World Book Night Site
The Picador World Book Night site is a platform for givers, receivers and fans of Picador's booksin general to share their views and experiences of World Book Night and the titles involved...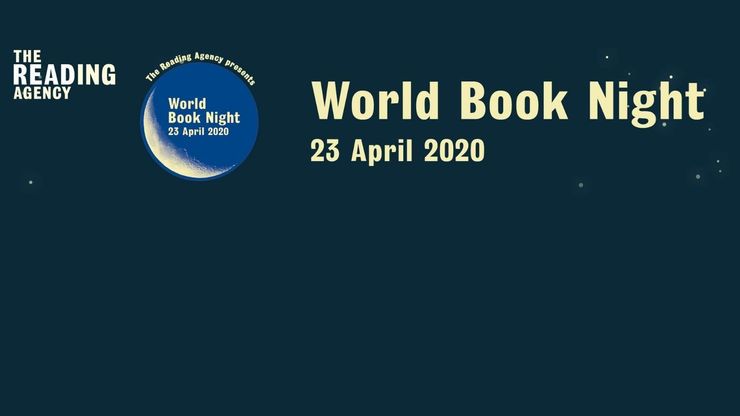 WELCOME TO THE PICADOR BOOKS DEDICATED WORLD BOOK NIGHT SITE
What is the Picador World Book Night Site?
The Picador World Book Night site is a platform for givers, receivers and fans of Picador's books in general to share their views and experiences of World Book Night and the titles involved.
For World Book Night 2011 we were honoured to have Carol Ann Duffy's The World's Wife in the list of titles selected to be shared. With two more titles selected for World Book Night 2012, we want to give our readers and all those who have chosen these three titles a platform to share why you have chosen them, to discuss amongst yourselves and with us what it is you love about these books, why you chose to give them, and to share your experiences -  the good, the bad, and the simply hilarious.
This site is also a source of information for current and potential givers and receivers and has guidance on how to get involved in World Book Night, alongside information on our selected titles, authors and events. Most importantly, you will be able to get advice from former givers and receivers, who have kindly taken the time to share with you all their experiences and offer you a few tips on the dos and don'ts.
For us at Picador Books, World Book Night is about you: you choose the books, you share the books, you receive them and, crucially, you read them. The beauty of World Book Night is the social connections it creates, a bond that is so special and beautifil that we wanted to extend it beyond that one night, starting now and continuing on.
What other titles are on offer?
The Secret Scripture Sebastian Barry (Faber)
Noughts and Crosses Malorie Blackman (RHCB)
The Girl with the Pearl Earring Tracy Chevalier (HarperCollins)
The Eyre Affair Japser Fforde (Hodder)
Casino Royale Ian Fleming (Vintage)
A Little History of the World E H Gombrich (Yale)
The White Queen Philippa Gregory (Simon & Schuster)
Little Face Sophie Hannah (Hodder)
Damage Josephine Hart (Virago)
The Island Victoria Hislop (Headline)
Red Dust Road Jackie Kay (Picador)
Last Night Another Soldier . . . Andy McNab (Transworld)
Me Before You Jojo Moyes (Penguin)
The Knife of Never Letting Go Patrick Ness (Walker)
The Reader Bernhard Schlink (Orion)
No. 1 Ladies Detective Agency Alexander McCall Smith (Little, Brown)
Treasure Island R L Stevenson (Penguin)
The Road Home Rose Tremain (Vintage)
Judge Dredd: The Dark Judges John Wagner (Rebellion)
Why Be Happy When You Could be Normal? Jeanette Winterson (Vintage)
How Can I Get Involved?
We'd love you to get involved and become a giver, so that with your help these fantastic books will reach a whole new audience.
If you'd like to be a giver of one of our Picador books (or indeed any of the others) you have until February 1st to sign up as a giver. 
To apply to be a giver, fill in the registration form on the World Book Night website >
To find out more about World Book Night you can visit their site > 
What is World Book Night?

World Book Night represents the most ambitious and far-reaching celebration of adult books and reading ever attempted in the UK and Ireland.
On Saturday, 5 March 2011, one million books were given away by an army of passionate readers to members of the public across the UK and Ireland. 20,000 givers gave 48 copies each of their chosen book to whomever they chose on World Book Night.
In 2012, Picador had two outstanding, bestselling books on the list of 25 books for givers to choose from: Emma Donoghue's Room and Cormac McCarthy's The Road.
We're delighted that we have another title on the list for 2013: Jackie Kay's beautiful memoir Red Dust Road.